This article was originally published on October 28th, 2022. It was last updated on Feburary 28th to add the full lineup of announced artists.
It's official, NEON Retrofest is once again a go. On April 14th-16th 2023, they'll be rebooting their massive retro and synthwave festival and I, for one, couldn't be happier.
For those unfamiliar with NEON Retrofest, it's a little hard to describe in words. Think of it as an ultra-immersive celebration of all things retro. NEON Retrofest is a love letter to the past, from the future. It's a retro renaissance. It combines all the things we loved growing up and offers a way for true retro fans to come together to share their common passion.
Featuring everything from music, to games, to movies and panels, NEON Retrofest blends all of these things into one giant event and in the process, has become a homecoming of sorts. For anyone new to the scene, you're going to want to check this out. For those that have already experienced this wonderful festival, it's time to come home.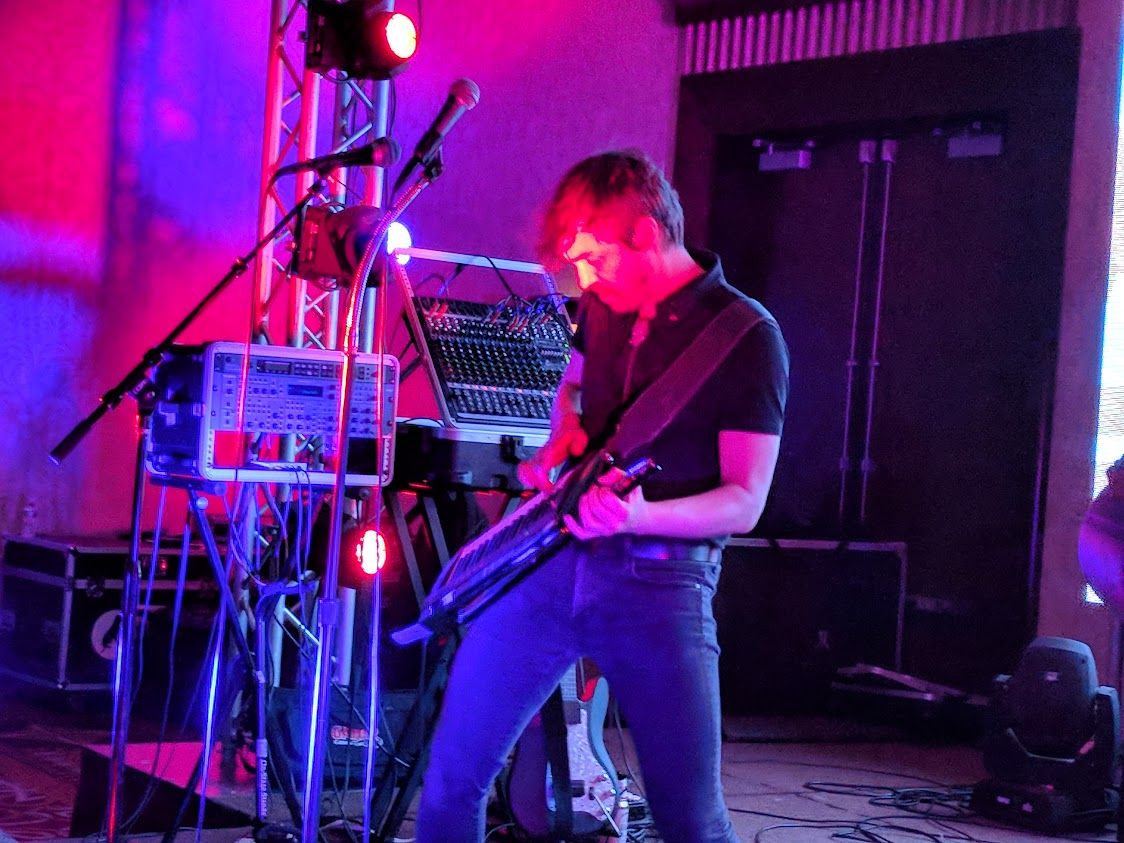 After being knocked down a couple of years due to the Covid outbreak, the festival now seems poised to be bigger than ever. The festival is ready to deliver a one-two punch to synthwave fans with a kickoff in sunny Florida followed by a finishing move in its original hometown of Rhode Island.
Ready to find out some insider information on the world's largest retro festival? Here's everything we know about the event so far: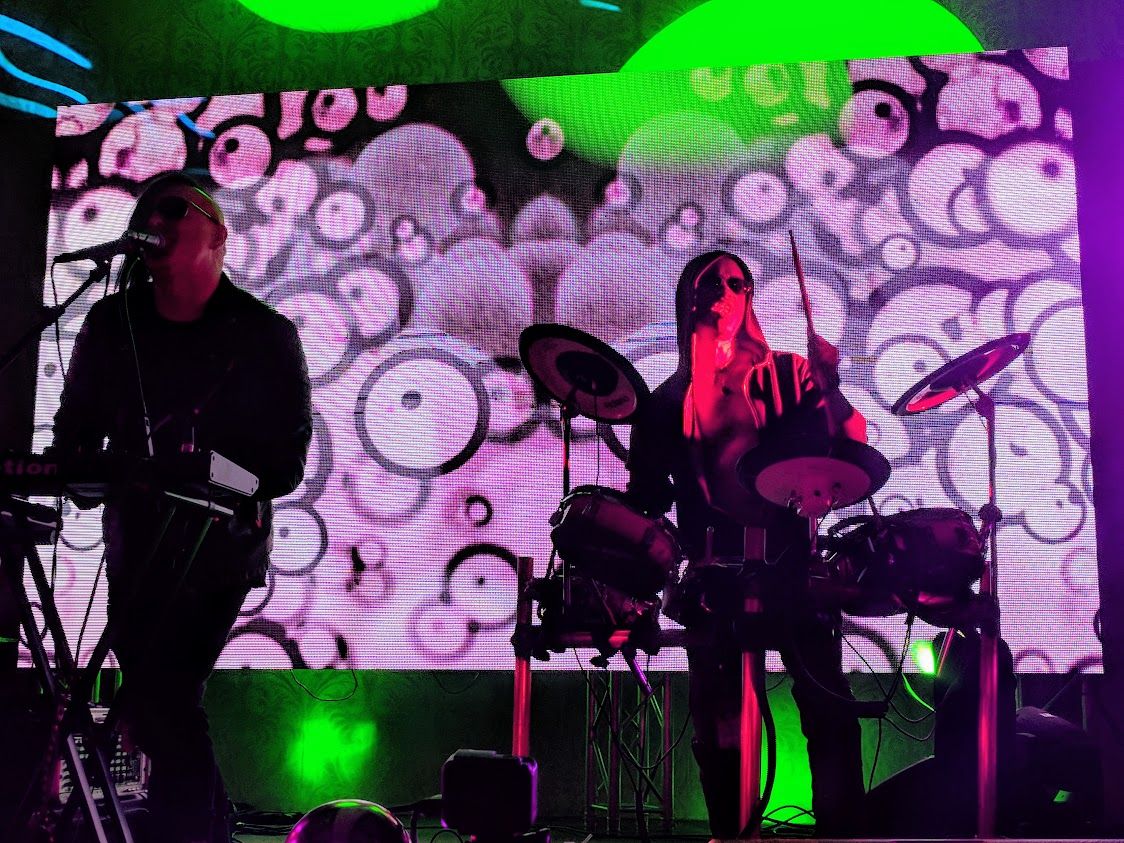 Live Synthwave Music
Here's who will be playing the festival. NEON Retrofest features three days of dancing and grooving to the best synthwave has to offer.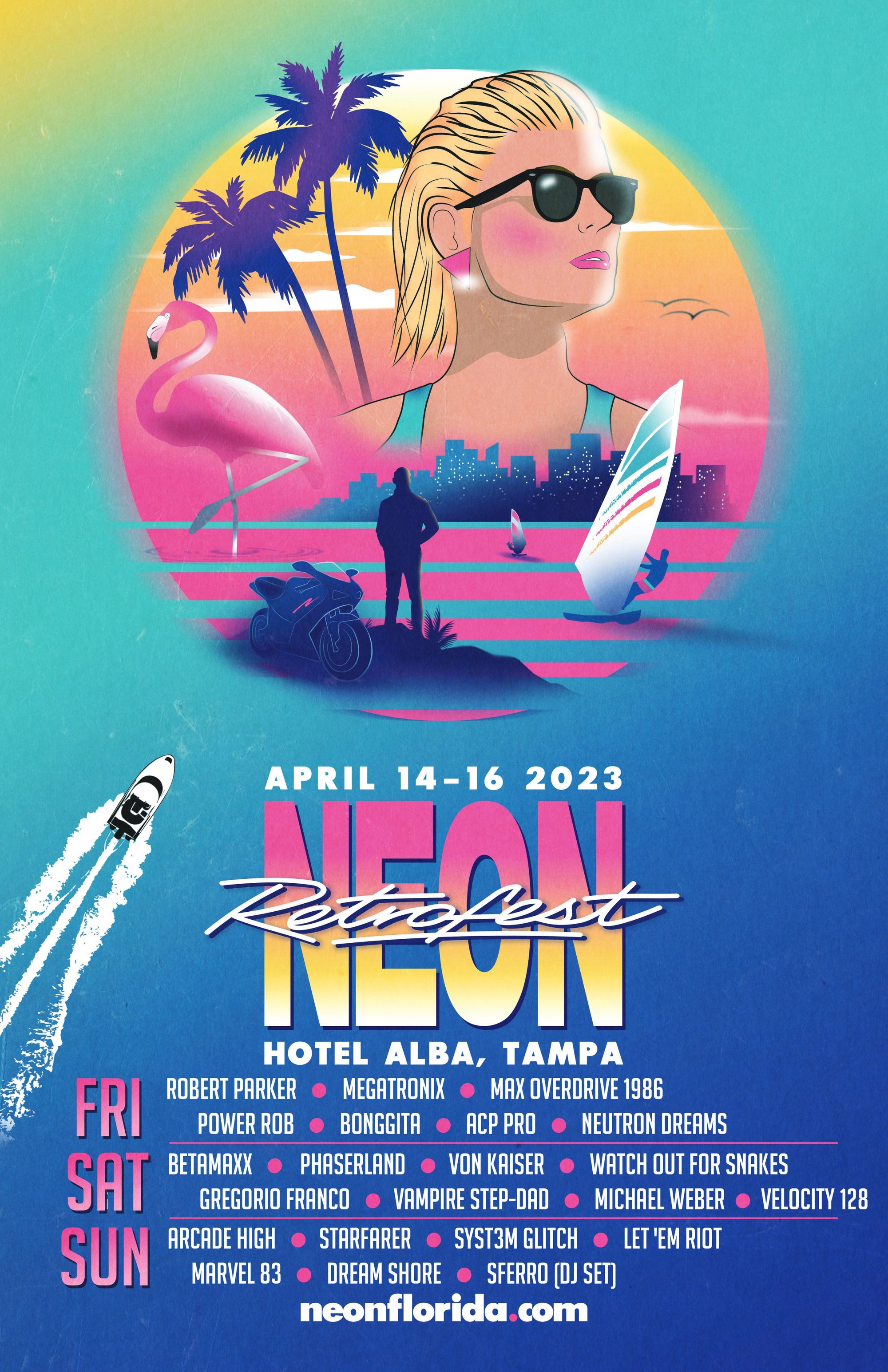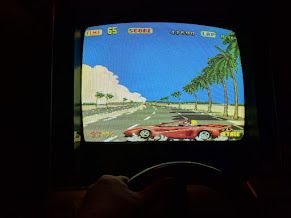 A Gamer's Paradise
One of my favorite features of NEON Retrofest (besides the synthwave music) is the arcade room. The arcade room boasts over 70 vintage arcade cabinets and is featured prominently at NEON Retrofest. While some arcades might be nestled in some remote cramped dark corner, the arcade at NEON takes center stage, quite literally! Last time it was situated directly across from the stage with the only thing separating it was a packed dance floor. You can literally listen to outrun while at the same time playing Outrun! Best of all, everything is free to play! No quarters required.
If you are into vintage console gaming, you'll be pleased to know that NEON hasn't forgotten about all the console cowboys. They recently confirmed that the vintage console game room will be returning for 2023. The previous Retrofest featured a vintage gaming room that came complete with couches, EZ chairs and home decor that made it feel like home. I'm sure they will be building on that vibe to make it an even better space to chill and play with friends.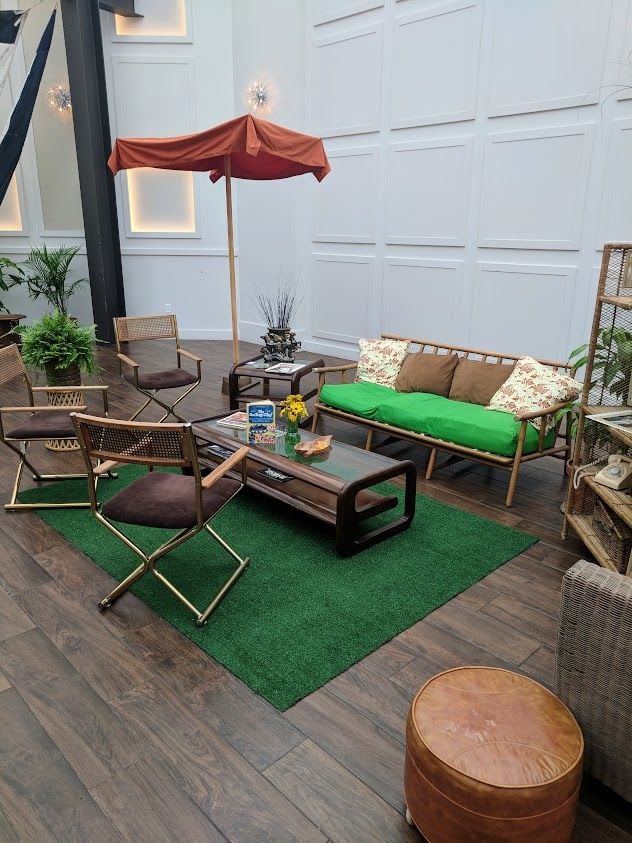 The Aesthetic Lounge
With all the excitement the festival has to offer, you're going to need some downtime. Fortunately, NEON has set up the perfect place to relax and chill. The Aesthetic Lounge, formerly the Yacht Rock Lounge, is a great place to unwind. In the past, the lounge had a 70s Yacht Rock vibe, but this time around, it'll be full on vaporwave. Whether you're meeting up with friends or just taking a breather after a killer synthwave set, plan on lush aesthetics and some great vaporwave to give you a much needed recharge.
The Cult Film Festival
Another popular place to chill is at the Film Festival. That's right, it's a festival within a festival. NEON can be like one of those Möbius strips that twist onto itself-- but I digress. Here, you can expect the best of the worst that the 80's had to offer, along with a few classic gems as well. Looking for a rest from the synthwave festivities? You can always find a feast of trash cinema at the film festival.
The Lowdown:
The festival will take place on April 14th-16th, 2023 at The Hotel Alba in Tampa, Florida. We highly recommend reserving a room as once you do, you will have 24/7 access to the festival. There is no driving back. You're right there immersed in the action. Once the day's events are over you can literally step into the elevator and retire for the evening.  
For more information on NEON Retrofest, make sure to follow their social media accounts:
https://www.youtube.com/neonfm
https://www.instagram.com/neon_fm/
https://twitter.com/NEONSynthwave
https://facebook.com/neonsynthwave
FAQ:
What musical performers will be at the festival?
While there haven't been any artists announced yet. Stay tuned for more information on all the performers that will be playing.
When can I buy tickets?
Tickets will be going on sale around the New Year, but the specific date is yet to be announced. Watch this space for your chance to get in on the excitement or check out the official website: https://neonflorida.com/index.php/tickets
Where can I find information on the hotel?
As we mentioned before, we highly recommend booking a room at  the Hotel Alba, where the event will take place. You can find all the information including a link to take advantage of their group rate by visiting the official NEON Florida website: https://neonflorida.com/index.php/about/hotel-rooms
For even more insight on Neon Retrofest check out The State of Synth where we managed to squeeze even more details about the event: