Today we have guests from France, the talented synthpop trio JVNE. For now they have only one EP released in 2016, but their goal is not quantity, but quality. And this year they came back after 4 years of silence with the announcement of a new mini-album!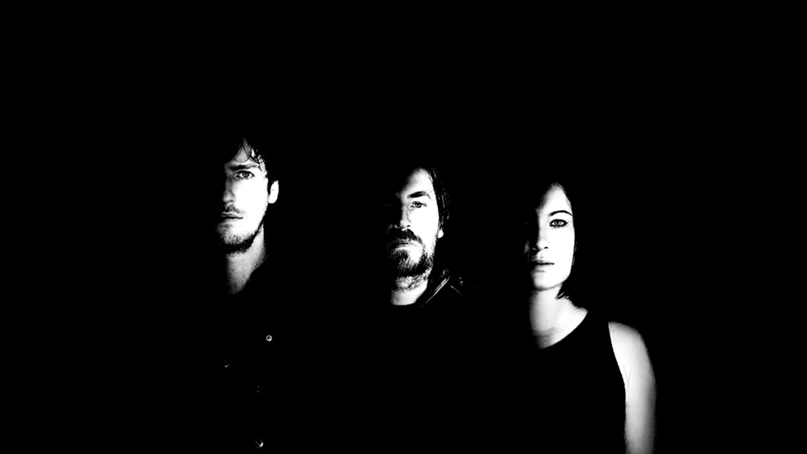 Bonjour, guys! It's a big pleasure for me to see you as the guests on our #RETROVIEW project! Since a few of our readers may not know of you, can you please introduce yourself?

Thanks a lot for your interest ! We are the band called "JVNE" living in the northwest of France and we started to play together in the end of 2016. We were five in the beginning and now we're
three, two boys and a girl. Margaux is the lead vocal, Antony is the synth bass player and I (Zool) am the keyboard/guitar player.
In 2016, one of your band members Zool Vabret had the interview with Quest-France newspaper. It's very impressive for new music project to get a chance to talk with major media, so congratulations!  He mentioned that all band members are from another music projects which aren't connected with synthpop at all. For example, he's from the Lanskies pop rock band and Antony Josse is a former
stoner musician from the band Headchanger!  How did it happen that five musicians from different music styles were able come together to create a synthpop band? Who was the main mastermind to this?
Thanks again ! In fact, I fell in love with a track from the game Double Dragon Neon composed by Jake Kaufman, named "Mango Tango Neon Jungle". Two weeks later, I saw the movie "Drive" (A bit late, I know...) and it was
a complete revelation to me. I started to create the sound of what will become the band a week after that. When I had some tracks ready but no singer on it, one of my friend working in the studio where we recorded the first EP
told me he went to a gig and saw someone who had the perfect voice for the project. I contacted Margaux right away and asked her to sing on "The Enemy". Half an hour after that, The song was recorded and I told her she was the one
for the job. Antony was one of the guys who recorded the EP (he's a sound engeneer at the Telemaque studios). He told me he liked the sound of it and would come onboard if we needed someone. We were lucky, the guy has a huge knowledge
in vintage hardware and quite frankly, we wouldn't have done any gig if he wasn't there
On the old JVNE banner there were 5 members, but on today's banner are only 3 of them. Where are the other guys now?
In France the more members are in band, the more difficult it is to play gigs. Since we got a law saying that everyone must be paid on every gig, some venues can't afford large bands if they
are not well enough known. When we saw that we couldn't play as much as we wanted I decided to reduce the band to its core. The thing is we had to readapt the entire show since our drummer and one of our keybord player were out.
That took some time, more than we wanted. Because of the virus, most of the venues in France are closed but we're now fully ready to play, so we just have to wait for things to get better.
Did you incorporate some music practices from your former projects into your new synthpop creation or did you feel you needed to learn the synthpop basics?
During the first six months I did some researches and listened to a lot of music. The method wasn't that far from the pop i knew since you still have chorus and verse but having good keyboard sounds
seemed the most important thing to me. I downloaded some plugins and virtual synths that were used to do synthwave but it sounded like everything I already hearded. That wasn't our sound, it wasn't new.
We decided then to do half / half, use our keyboards who were'nt "made" to do synthwave but with some vintage plugins like 80's reverb and stuff like that to create our own sound. We tried it on our first EP,
but it is more obvious on the upcoming one.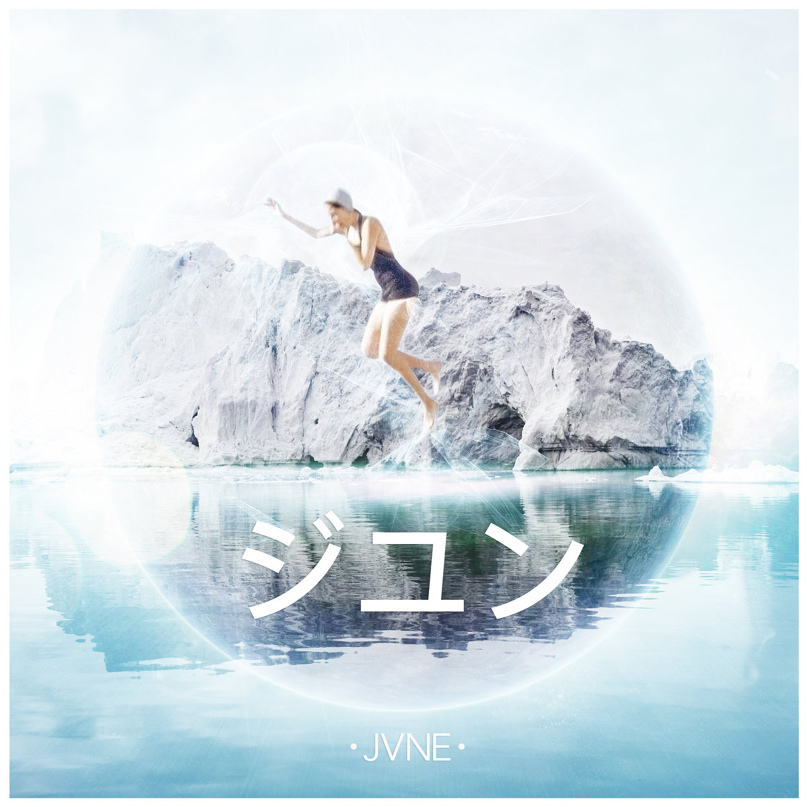 In the next 2017 year you released your EP on notorious Future City Records label known by his delays in fees payment. Have you ever experienced these conflicts with label's owner?
Well, ahahahah... Since they still owe us some money, I think you got your answer ;)
Do you have some favorite musicians who inspire you?
Of course ! For me, the band Supergrass was the start of it all. I did britpop music for 10 years before coming to synthpop and more recently to just pop. But if I had to name a few bands who inspired me for our music,
especially what you will hear from now on, it would be Aurora, Chvrches and M83.
The French synthwave family is wide and versatile, so I think you have some friends among native synthwave community as well as from another countries, correct?
You're right, we crossed into each other's path once or twice. For example, before the release of our first EP one of my friend who was on tour at that time told me he bumped into Anoraak and became friends with him.
The week after that I had a cup of coffee in paris with the man, I wanted some advice and his opinion on our EP. It was a pleasure to meet him. We had some beers as well with guys from the Valerie Collective who started
the retro wave in france, it was fun !
I noticed that on your Soundcloud page, you liked Electric Youth tracks more than others. What would be the reaction if you had the chance to have a live show with them?
We would be thrilled, of course ! If my informations are correct, the wanted to come to europe for their upcoming tour. It would be an honour. If by any means you know them, I let you do the magic !
Okay guys, the final question: Your upcoming EP is not far away. What the the name of the EP and when will the release take place?
This EP will be more actual than the other one in term of sound. We took our time to make it sound more 2020 than the 1980. The vintage synths are still here, tho. Some songs are more agressive, but you'll still have the
synthpop in it. We could not tell you when the release will take place exactly but I can tell you this : A song will be released before the end of october.
Thank you again for this interesting interview!
Thanks !

Support JVNE:
Bandcamp: https://thisisjvne.bandcamp.com/
Twitter: https://twitter.com/JVNEmusic