Nightride: You started Chrome Canyon way back in 2011, when synthwave only really started to take shape, mostly staying underground. Did you have a feeling that you were becoming one of the first producers to ever revolutionize the genre?
Chrome Canyon: That's very flattering, but quite the contrary I feel like actually synthwave or whatever you might want to call it was already very much established to the point of being one of those genre's that was "back in fashion". I spent a lot of time listening and being influenced by the artists I felt like we're the real pioneers - Yellow Magic Orchestra, Space Art, Goblin, etc. etc… and then there's of course the really huge folks like Jean-Michel Jarre, Moroder, Cerone etc… that are undeniably where the modern synthwave genre would have its roots.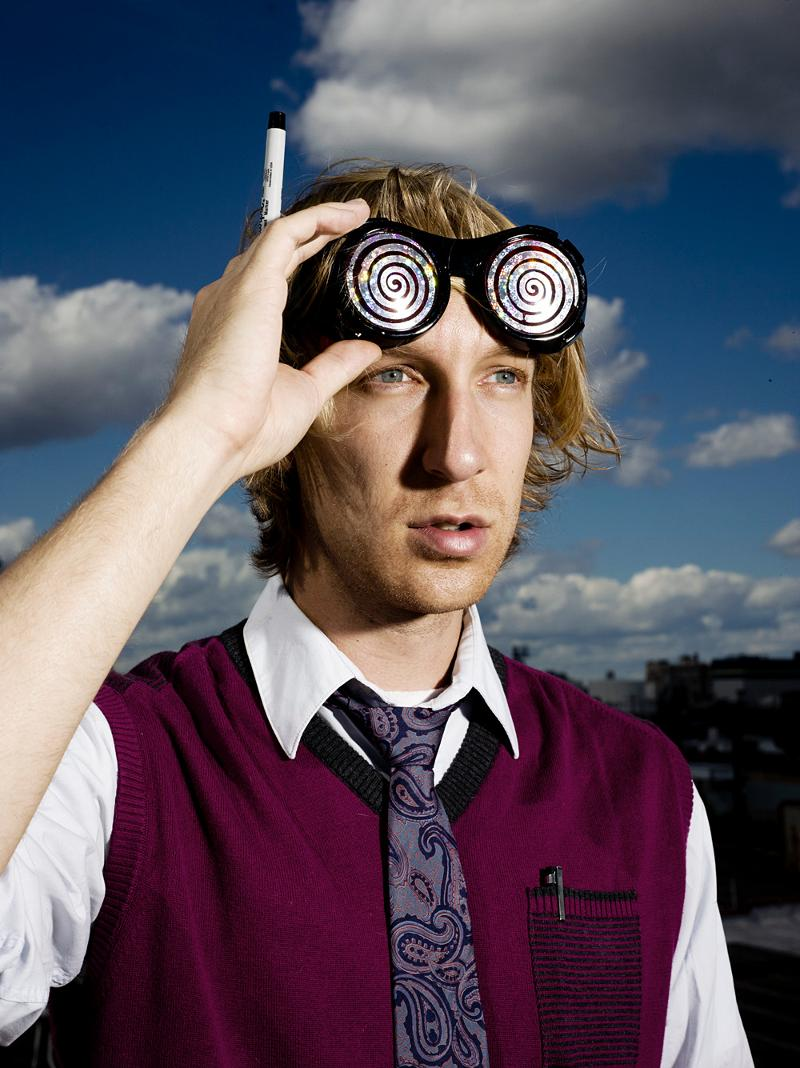 N: Before going solo you had played in Apes & Androids, an electro band. Did this experience help you shape your own project?
CC: Yes! Absolutely.  Since we became well known around New York and were lucky enough to put on some pretty elaborate and big shows I really drew a lot of inspiration for what the possibilities of a live performance could be.  I also felt like since the band spanned many genres it was liberating to feel I could write a lot of different types of music and people would still feel compelled to listen.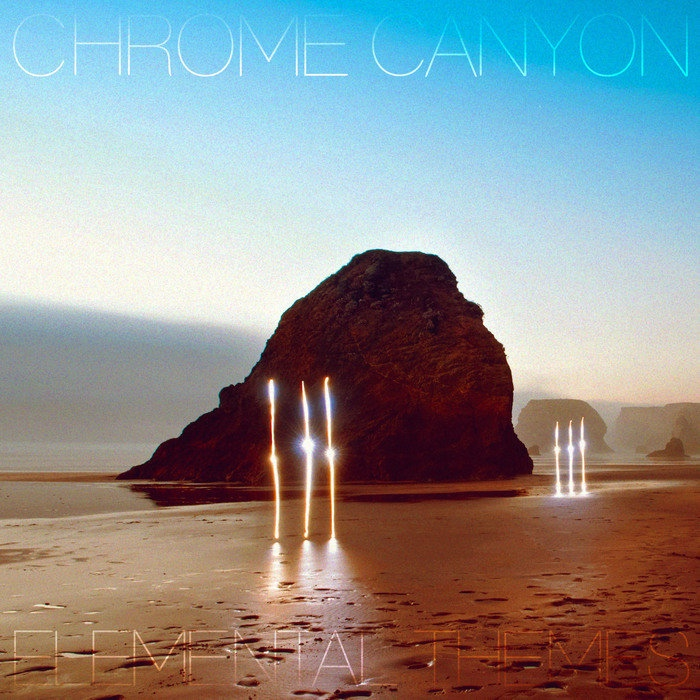 N: 2012 was marked by the release of your debut album, Elemental Themes. Was it extremely hard and complicated to produce? Did it end up being exactly the way you planned it to be?
CC: You know going back to listen to that record now, I'm surprised at some of the stuff I was doing and it's a funny experience to think about what I was imagining at the time because I don't know how some of that stuff came into my head.  I know at the time I felt like it was really hard to let the project go and be completely done.  But the way I finished the record was to go and master it with the legendary Nilesh Patel in London (Bjork, Daft Punk, Justice, etc…) and that felt like it really just polished whatever rough edges the record had and made it easy to have confidence that it sounded done. I think as an artist it's hard to feel like anything is ever completely finished, but with that record - it really represented a time of change in my life, and I felt like it captures the exact mindset I was in almost perfectly.  I have no idea if I could ever recreate it, but I'm very proud of it.
N: You can definitely hear some of the sounds inspired by your work on records of the absolute legends of the genre, like Magic Sword, for example. Do you think you've influenced a generation of synthwave artists?
CC: I am friendly with the guys from Magic Sword and we've talked about doing shows together in the past.  I guess I always imagined them as more peers and less proteges.  There're some younger artists that know me through my score to Infinity Train, who are very proudly influenced by my work and have done some amazing reworks and cover, and regardless of who it is, it is always very humbling to know that work I've put out there is reaching and affecting people.  So much of the time I'm just working on my own and not imagining what sort of life the music is having beyond the realm of the studio.  But that's the magic of art, isn't it?  You really never know who is listening and having their own unique experience, and that to me is one of the coolest things about creating the work.
N: You've also remixed a lot of very different artists: from George Benson and to Tame Impala. What do you enjoy more: remixing the classics or making your own new future classics?
CC: In fact, those that you mentioned were two of my favourite remixes or edits or reworks - whatever you want to call them.  I enjoy remixing because I feel like it's nice to start with something people are already familiar with and then completely break it down and reassemble it in a completely new way.  I always try to go outside the realm of whatever genre the original song is in and reimagine the work as something totally new.  Sometimes it works out better than others.  But to be honest, I much prefer making my own work - I think partly because usually with remixed ownership is completely handed over to the original artists and it's hard to justify putting so much effort into something without having ownership of the final product.  It's a strange business answer but after having done some bigger remixes sometimes it just feels like a way for the original artist to take advantage of someone who is working their way up. Nowadays I mostly stick to my own work, and I'm very happy doing that!
N: The compilation dedicated to "The Rise of the Synths" movie opens with your powerfully futuristic "Deckard Returns". Have you seen this movie yet? How deep do you think the creators of the movie go, exploring the way people are now obsessed with the 80's nostalgia?
CC: Actually, the funny thing is I did that track originally as a pitch for the trailer for Blade Runner 2049.  It was never used and I was happy to turn it into a full track for the Lakeshore compilation, but yeah, originally that was a pitch for the trailer.  I did see the film, and enjoyed it.  I would have LOVED to hear the original score from Johann Johannsson.  I feel like score ended up being a little more stock Hans Zimmer.  I enjoyed it but it wasn't anything like the original Vangelis score - not sure anything could be…
I do love the attention paid to the sort of cyber punk nature of the original Blade Runner - I think that's where a lot of the retro-future obsession people have come from so I think it was a smart choice to really play into that.
N: Since we kinda mentioned Blade Runner – which movie do you like more, the 1982 original or the 2017 sequel, and why?
CC: As I kinda mentioned while I like the new version  - I think the movie was great and entertaining - the original Blade Runner is going to be hard to beat in my mind, it's pretty much perfection.  And the score is FAR better!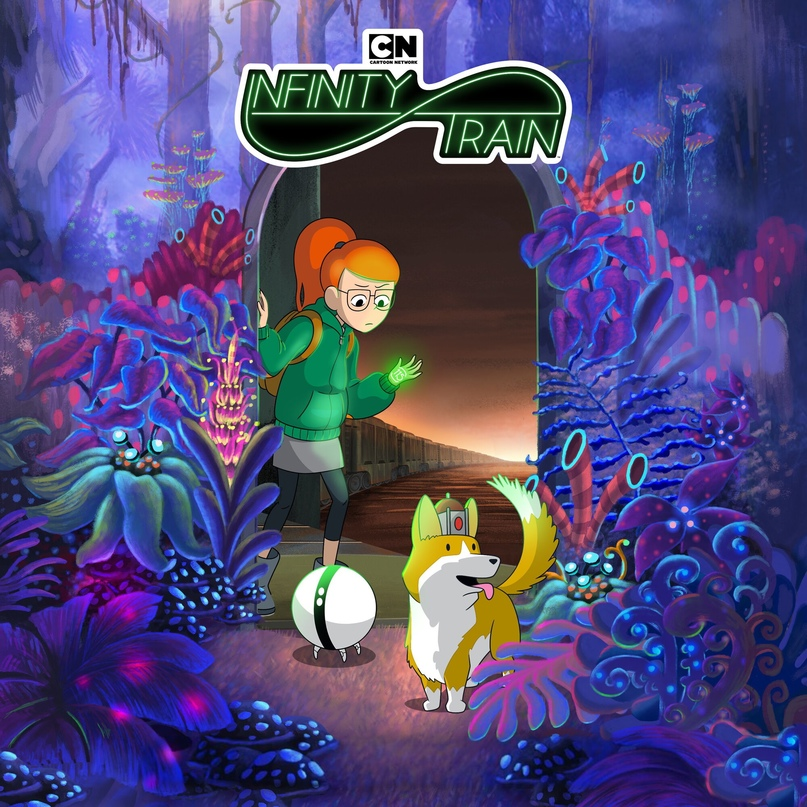 N: Lately you've been working on many different projects: from soundtracks to different media and to the music for animation and cinema. There's also a soundtrack for Cartoon Network's "Infinity Train". I haven't watched it yet, though I know that there are many people who have and loved it. Could you tell us how it is – to work with one of the leading animation channels in the entire world?
CC: Well, Infinity Train is really a dream project.  The narrative, and the characters are incredibly smart, the whole impetus behind the show (sci-fi and fantasy mixed with a bit of suspense) is right up my alley.  The creator Owen Dennis and I are very close and it's wonderful to have not only a really amazing working relationship and respect for each other professionally, but also feel like we have a deep friendship besides that.  The show is really divine, not just because I was part of it, it's just objectively great TV - so I really encourage you to watch it!  I was lucky because I really only dealt with Owen and wasn't really part of the whole day to day operation of dealing with a giant like Cartoon Network.  So really, I just wrote a bunch of stuff and usually that's what ended up on the show - which like I said was a completely dream come true.
N: Do you have any plans on touring again, if the COVID situation gets better? Plans for Europe and, maybe, Russia?
CC: I have never toured in Russia and I would absolutely LOVE to make that happen.  Even in Europe, I only toured as a sort of DJ type setup, not the full band.  If this next record comes out and there is sufficient demand for shows then definitely, I'd love to make that happen!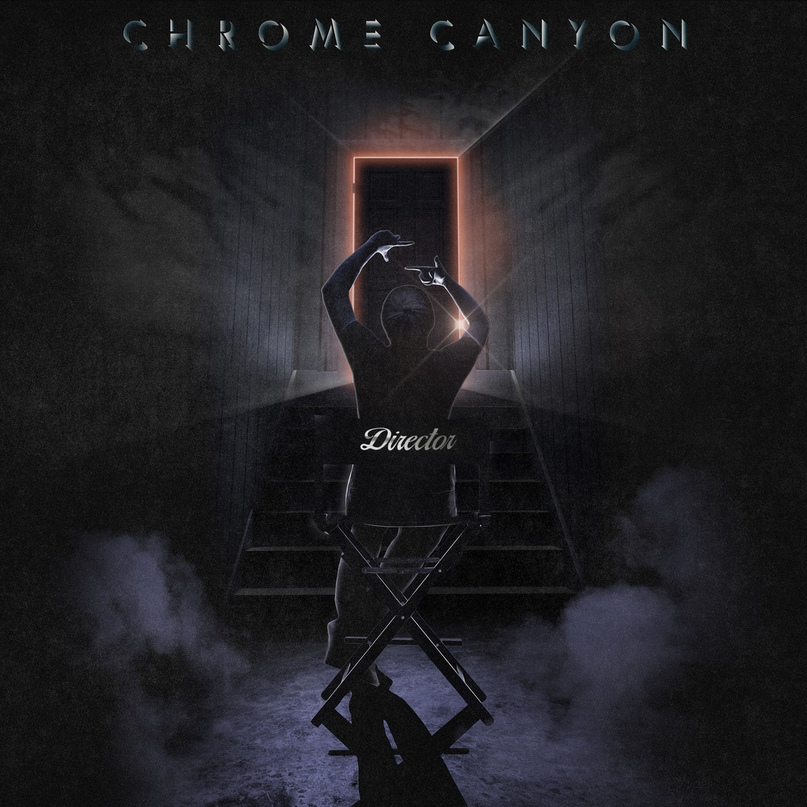 N: Alright, here we are. Your new album drops February 11th, it's titled "Director". Your fans must be dying to hear it! What to expect? Will it be dramatically different from the debut?
CC: The next album is definitely me - however it is quite a bit different from Elemental Themes.  It's darker, a bit more meditative, and if I may say so, it's more "cinematic" I believe.  I am working on the first music video right now, which will be done entirely in Unreal Engine - and I'm very excited about that!  I think fans of my previous work will hear my style in this record, but I think there will be lots of new stuff to enjoy, so I hope everyone likes it!  And hopefully it'll be way less than 10 years before another one…!!