The 19th of November 2021 marks a special day for synthwave fans. There are two big comebacks happening – a new single from the master of the Roadgame, Kavinsky himself, and a highly anticipated third studio album from the living legend of Israeli synthwave-- Highway Superstar! Both of the releases took some time to release, but neither of them disappoint! Today we are going to take a closer look at "CONTRABAND", Highway Superstar's latest album.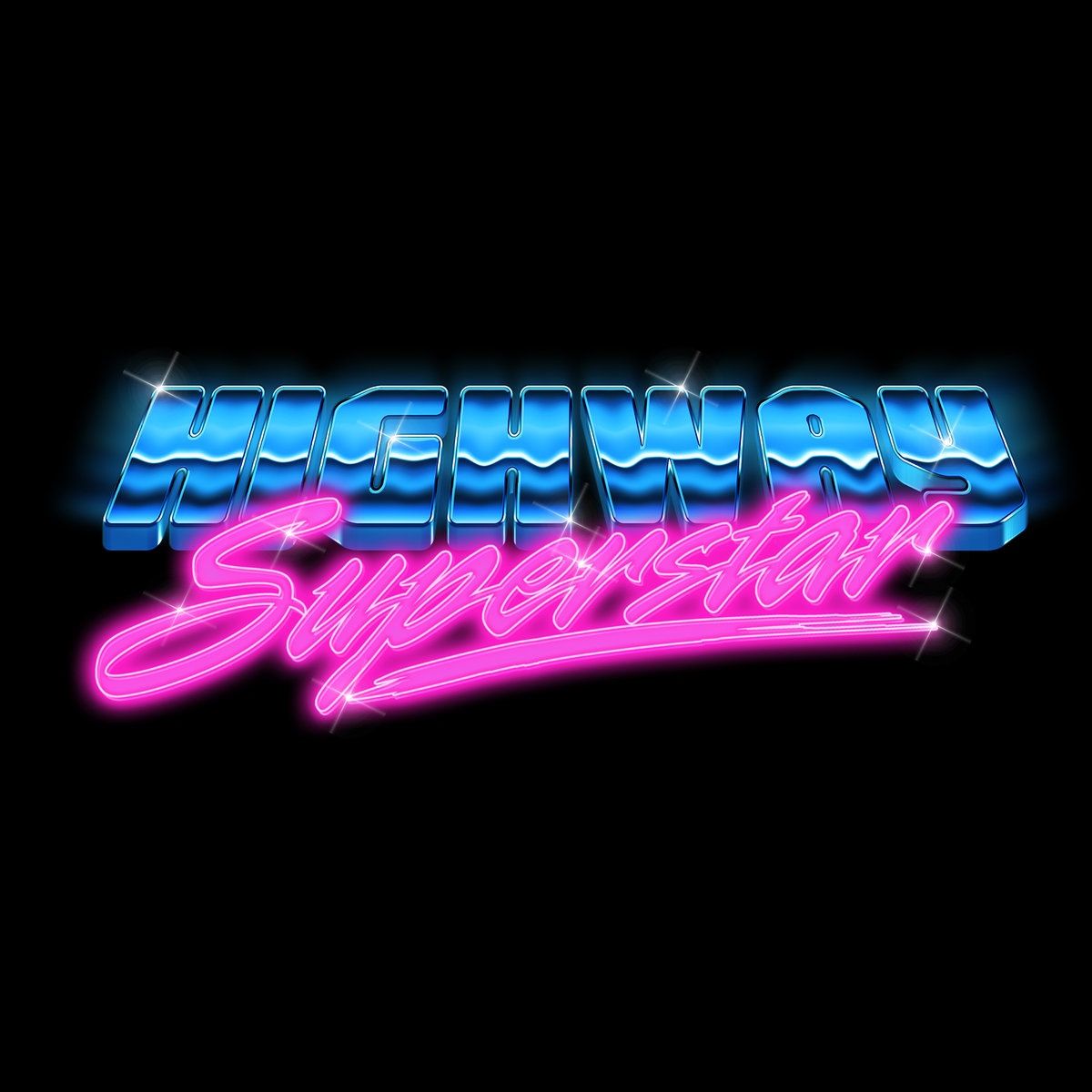 Greetings Alex!
Your new album "CONTRABAND" is being released six months after your previous album, "ENDGAME". Was making the new record a tough task?
It was never easy with "CONTRABAND". Some of the songs were in the works for around three years and weren't really finished yet. It can be very hard at times to get into the working flow and, to be fair, it used to be way easier for me to drop new singles and remixes. I tried to satisfy my urge to release a lot of music and frequently, too, without losing the creative flow of working on the album. I also kept receiving fun musical projects to take part in-- like the shows in Moscow and Saint-Petersburg. How could I say no to that? With COVID, though, I could forget about any shows at all, and it was a bit easier for me to focus on making the album.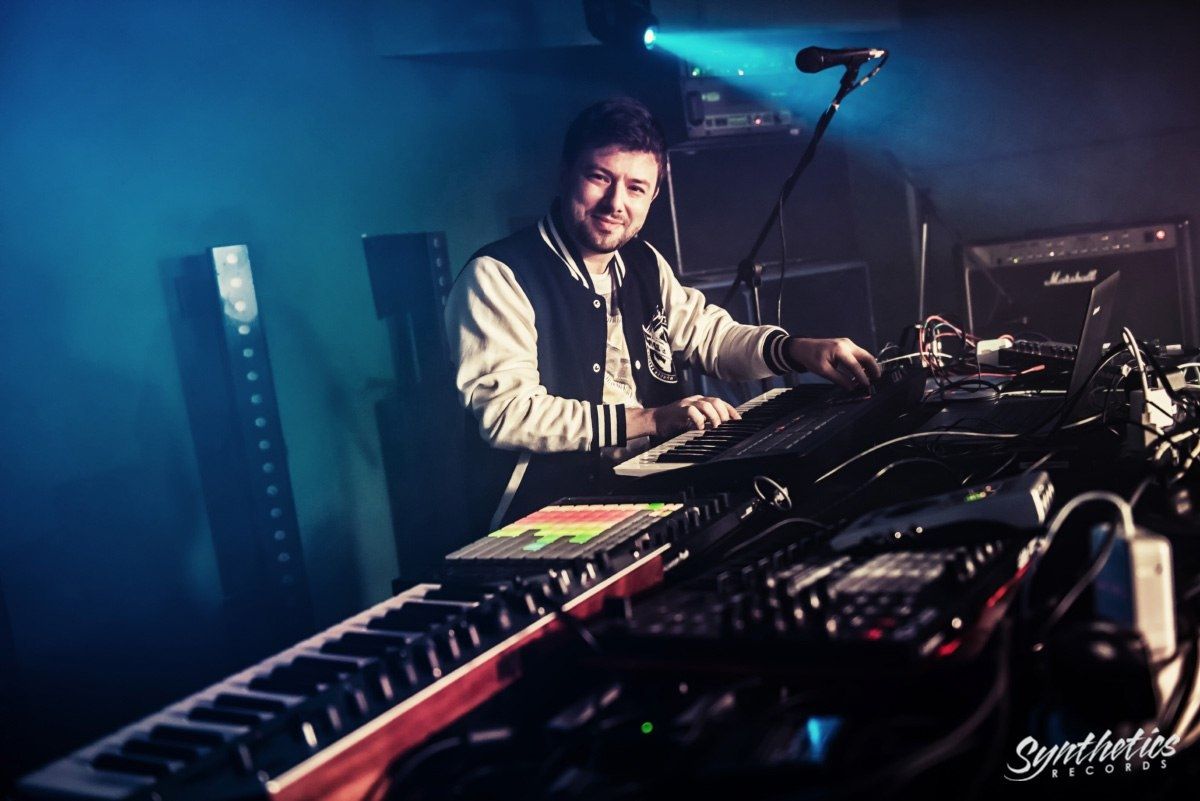 What is it about "CONTRABAND" that is unique to the album? What should we prepare for?
I think that my new album is much more varied musically. This time around, I allowed myself to experiment with different styles and mix them up with retrowave. Some of these elements have never appeared before in Highway's music. For example – "Down This Road" has live drums and bass guitar for the first time. This song feels like an 80s indie-rock tune. That's why I had to carefully work on it stylistically. There are also two songs in the tracklist with my own vocals! Even though it's my second album that I try myself on as a singer, it's still all new and fresh for me.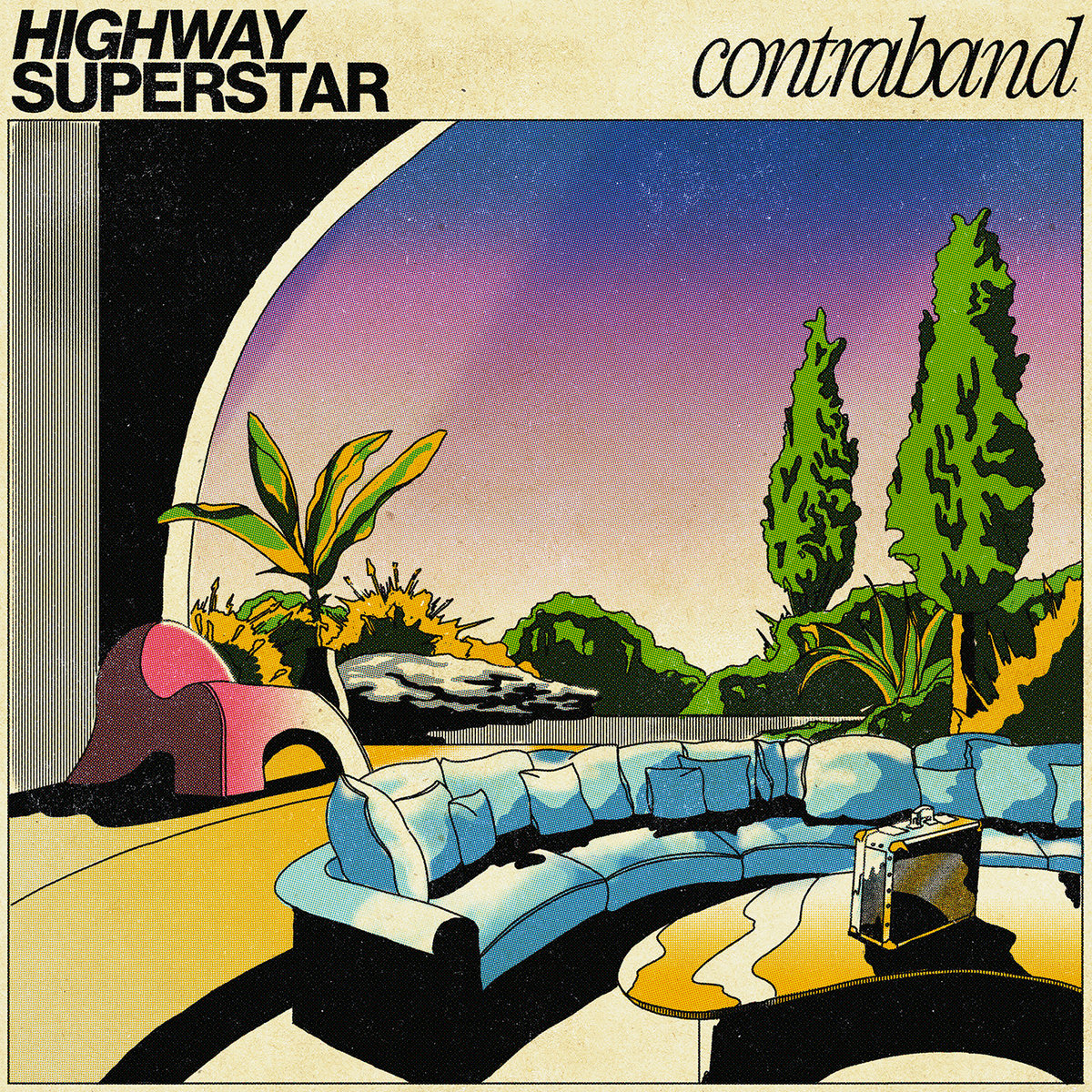 Oh, by the way, I think the new album is, I don't know – more of a solo act? I mean, it doesn't have that many synthwave artists featured like Dana Phoenix or Sebastian Gampl. Why did you decide to drop the big names off to collaborate with lesser-known artists?
Allow me to disagree!
Feel free to!
There are plenty of big names on the record, like the Scandinavian duo Sally Shapiro; I was able to work with them a few times before. Also, Doubleboy, who is known for his collaborations with Robert Parker on songs like "End of the Night" and "A Light in the Dark". I'll use your question as an opportunity to give a shoutout to the lovely Daria Donatelli-– I have become great friends with her lately. She performs incredibly on the album's finishing track – "Time".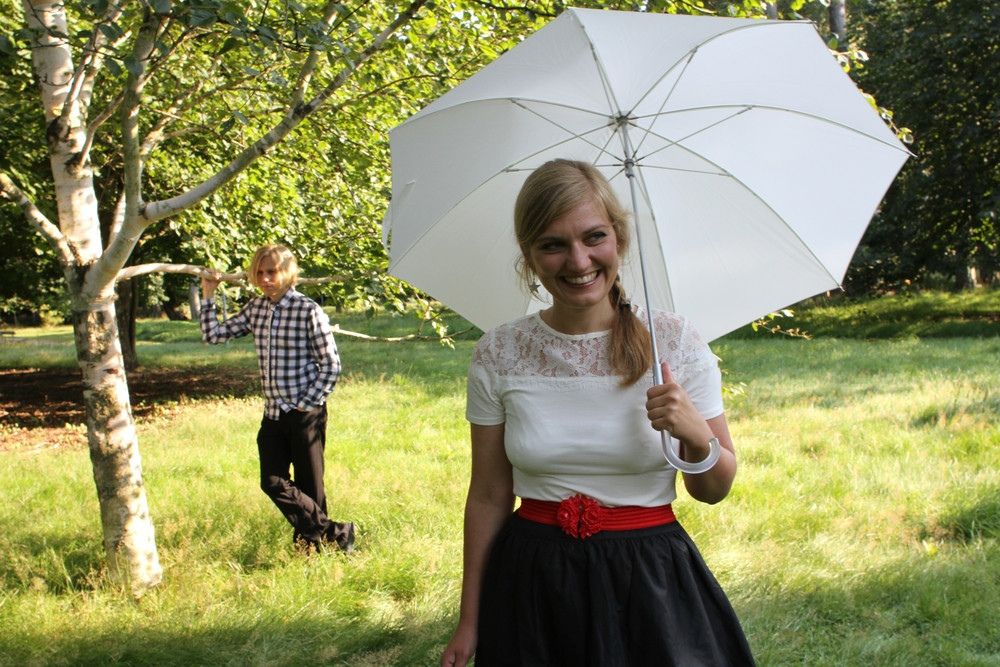 Though you're right to an extent. In a way, the album turned out more intimate because of fewer artists contributing to it. I consider almost every collaborator a friend of mine and value their talents highly. Though sometimes I want to try something brand new and work with interesting artists! I love collaborating and being free to choose who I should work with and perform with.
Which Pangea did you dedicate your single to?
The supercontinent, of course! Actually, it's more about the dream of Pangea-- the ability to visit and explore all things mythical and phantastic. Because, apart from the depths of the oceans, new discoveries on our planet have become super rare-– that's why you have to make stuff up every now and then.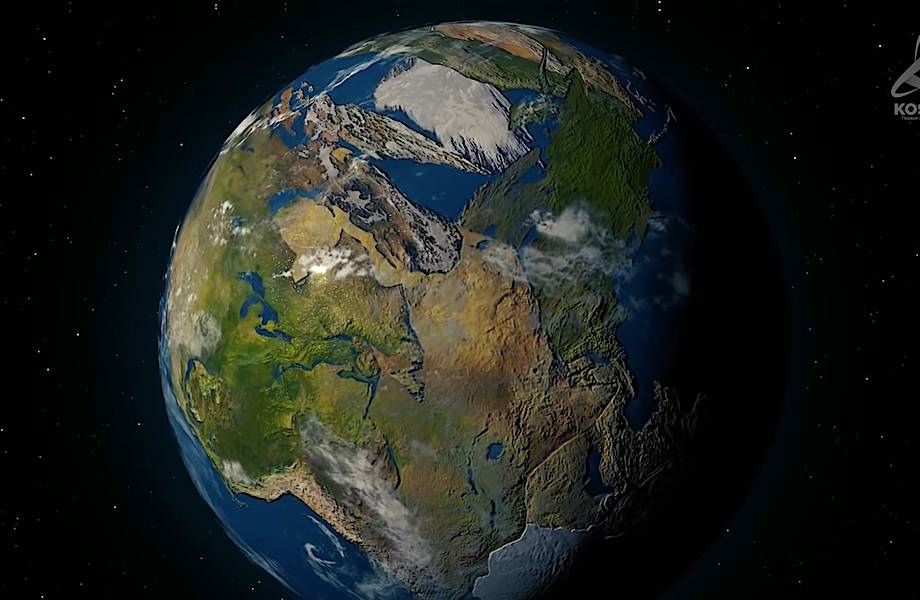 Alright, let's digress from your new album for a moment. How huge is the Israeli synthwave community, which you represent, at the moment? What does its future look like?
It's fairly small and very young. It's usually less than 150 people who show up at synthwave parties and you can count the number of producers on one hand! However, there are many people who know of the art of the biggest producers. I got to play DJ sets at private parties and people seemed to love the music without even knowing much about the genre! But it's nothing to be surprised by if you consider that the first synthwave party was held in Tel Aviv like three years ago. I hope it changes soon.
The "Rosso Corsa Records" label that you and Miami Nights 1984 run together hasn't released anything major yet. Is it the "calm before the storm" of sorts, or something totally different?
Lately many synthwave producers who released on Rosso Corsa with me in the 2010s release music by themselves, myself included (though Electronic Purification Records help me with the release of the vinyl and CD editions). I think it shows the progress that's been made and the age of our scene. Many labels have closed or become inactive-- like Girlfriend Records, Telefuture, Aphasia Records, and Kiez Beats. However, new people and labels will always appear after a while-– music should always come first.
Your track "Careful Shouting" was featured in Kung Fury, the new cult classic movie. Tell us more about your work on the movie. Will your tracks be featured in the sequel?
David Sandberg, the Swedish producer, director, and the leading actor of the movie contacted me back in 2014. Initially, there were plans for two tracks to be included in the movie – one of them being "Easy Ride", which was released on the vinyl OST of the movie. Eventually neither of the tracks were featured in the movie. David asked me to make a brand-new piece for the scene, which ended up being "Careful Shouting". My task was to make something romantic with a humorous shade. I met Ilya Skabinski, a very talented sax player and composer, who helped me with the song. Speaking of the sequel, I know nothing yet, but I keep in touch with David. Hopefully it all gets clearer soon.
It's time for the question we ask everyone! Will you ever leave all of the jazzy synthwave behind to make an earth-shattering darksynth release?
Not a surprising question at all! First things first, I've released plenty of darksynth-y tracks, latest of them being "Run", featured on the "In Search Of Darkness Pt.2" compilation by NewRetroWave. Though I always try not to make the tracks way too dark. Never say never though! I'm a born metalhead after all! I made a song for the Israeli doom metal band, Tomorrow's Rain's, debut album and also played keys for them. For the Belgian death metal act, Aborted, I made a lot of SFXs for their 2011's "Global Flatline".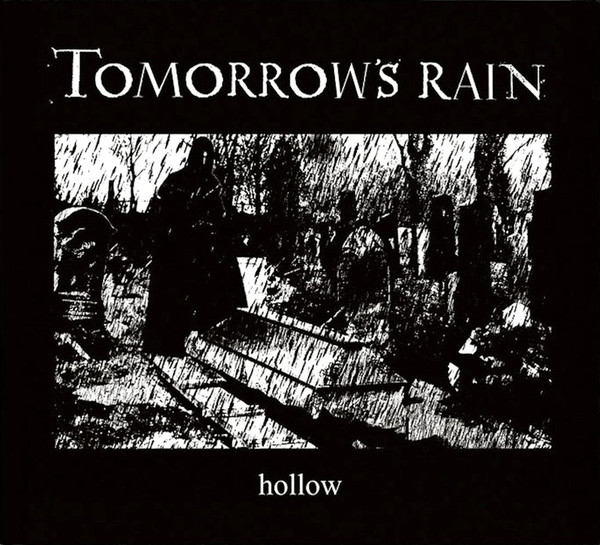 Wow, who would've thought that you're so tightly tied with metal! Back to your latest album, I have one final question. If you ended up on Pangea 250 million years ago, what would you do there?
I think I'd spend an hour trying to figure out where my Wi-Fi and 4G went! Jokes aside, I'd build myself a hut, take a walk, and read all of the books I didn't have the time for! Maybe try to make a musical instrument of some kind, probably one with strings. Or a wooden flute! And of course, try to be safe from the local fauna.

Thank you so much for the fun interview! Happy release, and best of things to you!
Thank you and all the incredible fans!
Support Highway Superstar
Interview taken by Oleg Vasilenko (E:/music/synthwave VK Community)
Edited by HannahB
posted by CYBERTHING!