The new album Neon Beach by Thought Beings is a wonderful fusion of synthwave mixed in with just the right amount of new wave, europop and afro-carribean sounds, and I am here for it.
In the world of retro inspired music it's hard to find originality these days. With so many artists treading over the same old roads, it's exciting to see that there are still a few musical trails left to travel. With Neon Beach, Thought Beings effortlessly combine several unique vibes, genres, and styles and spin them into a sound that is all their own.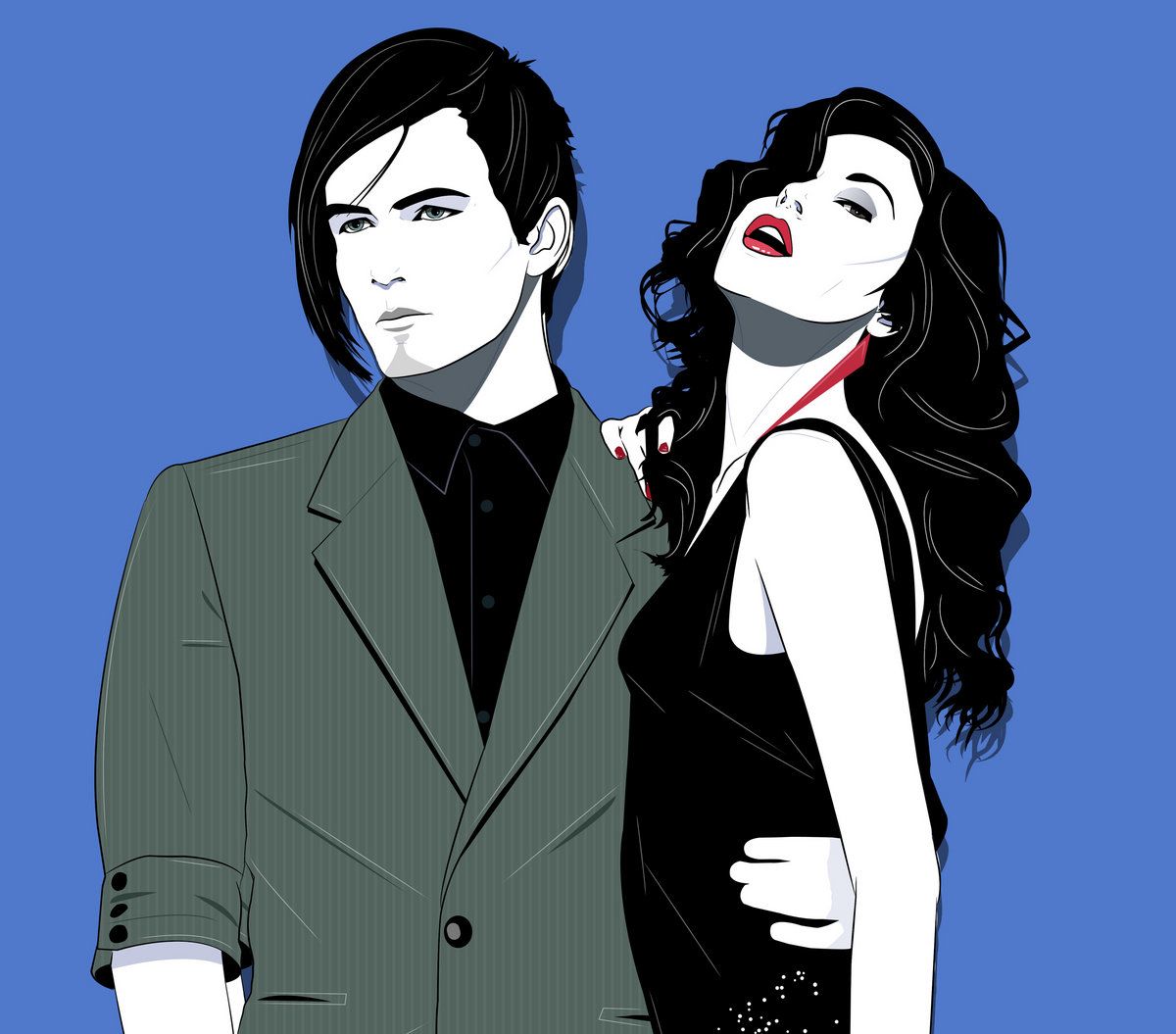 Neon Beach is a nine track concept album and marks the band's third major release. It tells a unique dystopian story where holograms and simulations emanate from a neurological program called Neon Beach. It's a unique concept for an equally unique album. Musically, the album is a colorful landscape of orchestra hits, stabs, horns, and on point percussion. To top it off, it's complemented by some very nice vocal performances that exhibit just the right amount of 80s flair.
While the entire album is absolutely worth checking out, some notable tracks stand out among the rest. Here are a few that caught my ear:
The opening vocal track "Satellite" is one of my personal favorites. It's fun, flashy, and upbeat with excellent vocals from the female vocalist. It's a delightful frenzy of horns, orchestra hits, and powerful percussion that will thrill any Gloria Estefan fan. The bongos and killer hook in the chorus bring this track to life and really sets the tone for the entire album.
Two more tracks worth mentioning are "Digital Hideaway" and "Mystery School." Both of these tracks are great as they unapologetically lean into their europop influences. The sound is very reminiscent of the sounds of Roxette and the Pet shop boys, two groups I really love. Highlights like the staccato vocal delivery on "Mystery School" and the funky slap bass on "Digital Hideaway" really add a unique flavor and totally take me back to those classic MTV days.
"Feel Alive" is another delightful throwback to early Ace of Base with intriguing and playful vocal textures. The Caribbean sounds and pop reggae vibes really make this song shine bright.
If you are looking to experience a fresh new take on nostalgia, you owe it to yourself to check this album out. Neon Beach is available on Digital, Vinyl, CD and Cassette Tape on November 6th.
Follow Thought Beings on social media:
Instagram: https://www.instagram.com/thought_beings
Twitter: https://twitter.com/ThoughtBeings
Facebook: https://www.facebook.com/thoughtbeings
Bandcamp: https://thoughtbeings.bandcamp.com/