Dennis and Neon Fawkes bashed their heads together and decided to name their top 10 albums of the year. 2020 may have been a disaster of a year, but all the artists kept releasing incredible music, probably saving many people from abject misery. While Groot and Fawkes endeavoured to take on the impossible task of selecting only 10 albums for this list, there were so many releases, including singles, that reminded us why we all share this retro love.  
Starting with our most ultimate incredibly super awesome spectacular superlative very favourite album, and then listing our nine other favs in no particular order:
ALBUM OF THE YEAR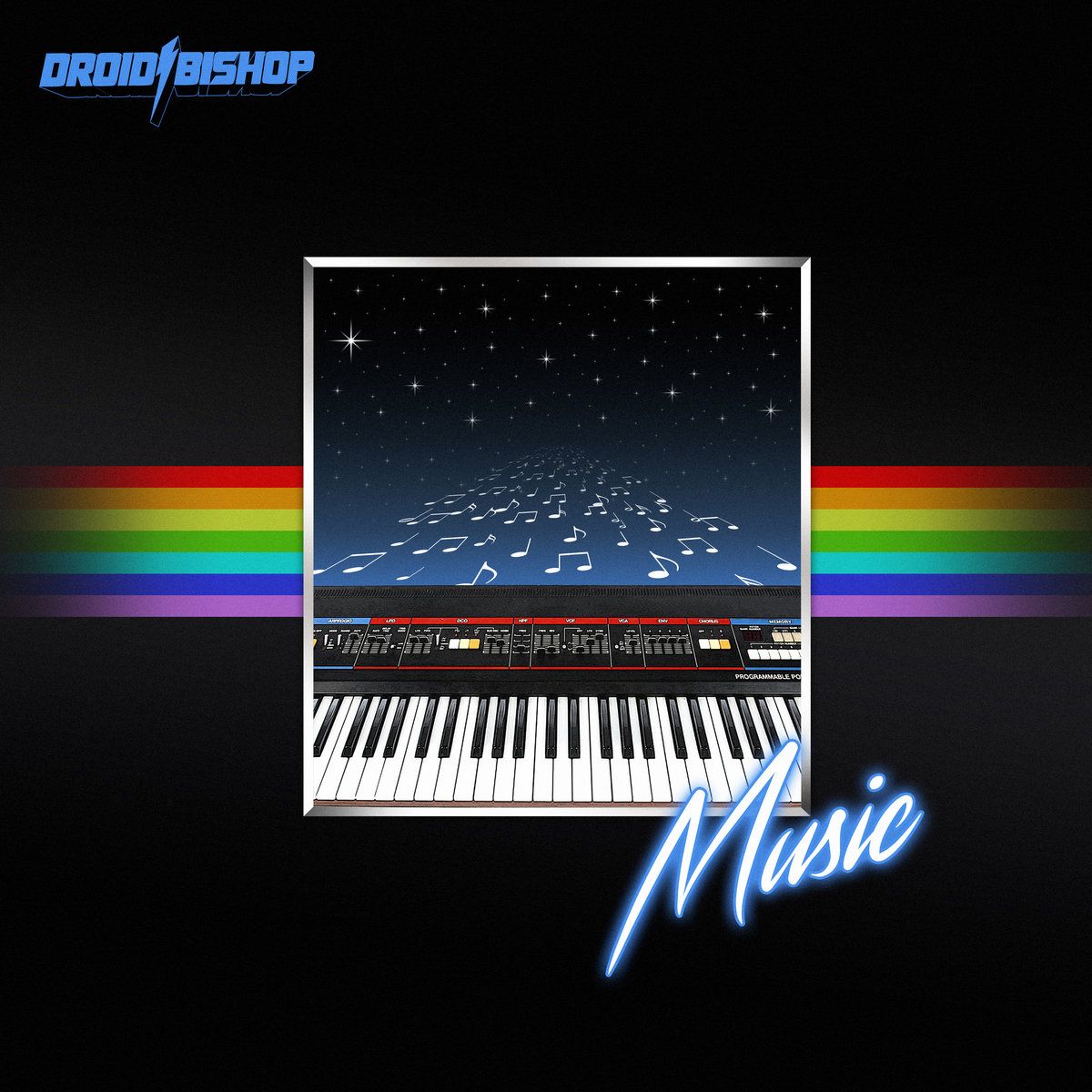 "Music" by Droid Bishop
I think I speak for every retro electronic music fan when I declare this release "Album of the Year". This artificial person somehow topped last years album "Rebirth Of The Machine" with an intricately woven tapestry of sound that, dare I say, exhibits depth and variety not seen since Daft Punk's "Random Access Memories". Simply slap this album on, sit back, and marvel at the richness and layers of the songs, and the somewhat jazzy sounds of Mr. Bishop's vocals. I swear I hear hints of Eddy Grant, Dan Fogelberg, and many other '70s/'80s influences in his music.  "The Light", "Future Noir", "The Outliers", "Doin' It Right", "Electric City" are just some of the incredible tracks on this album. Fun little fact: DJP messaged me to give thanks for introducing her to this release. Do yourself a favour. Listen to this album. I won't be surprised if you wind up buying it on digital, vinyl, cassette, and whatever other format we can think of. Then, like me, buy ALL his merch. Heck, we can all stalk him together afterwards.
Neon Fawkes
---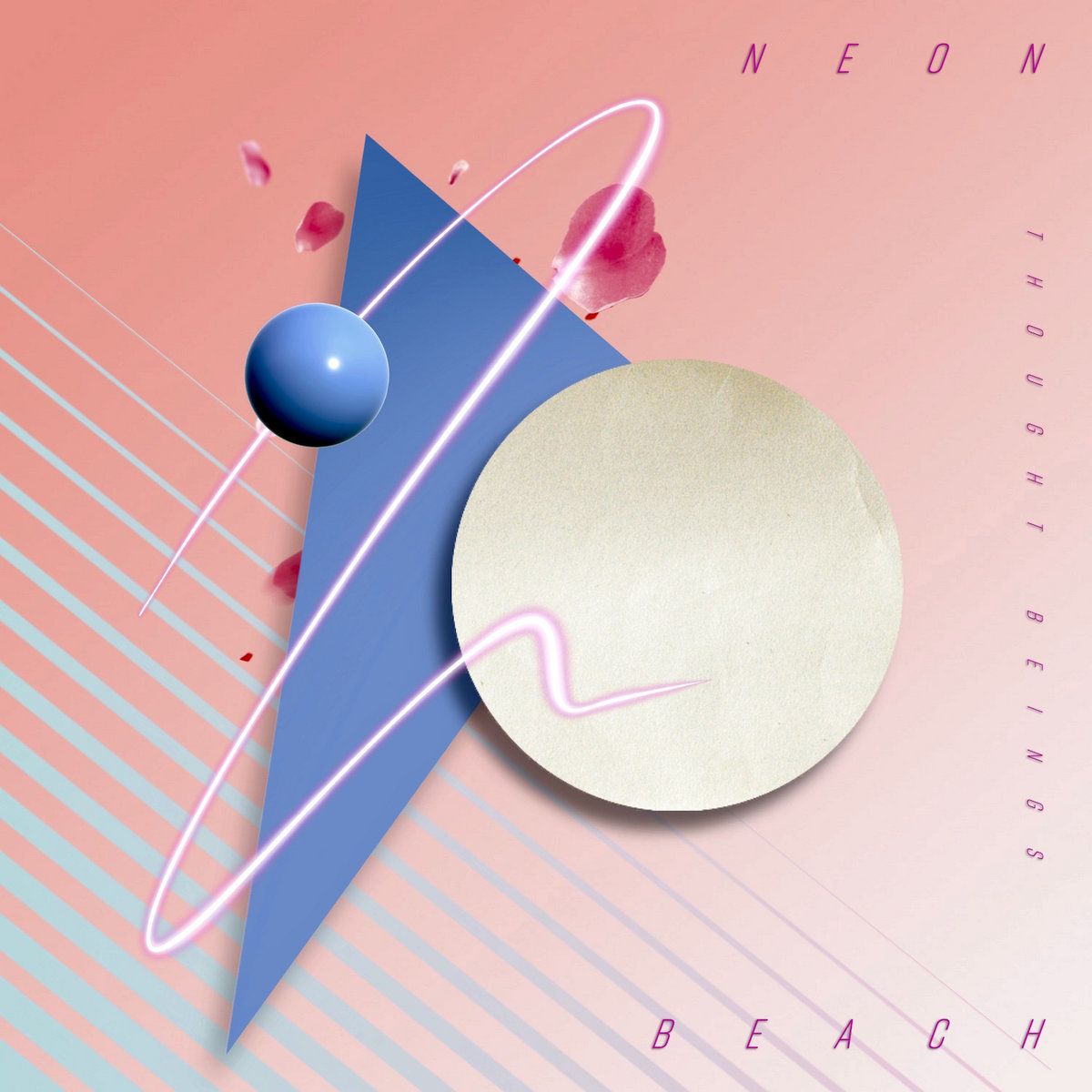 "Neon Beach" by Thought Beings
Neon Beach is part album, part fashion trend. It's an album that will make you feel as if you just pulled up onto Sunset Boulevard. Neon Beach is a glamorous album that's brimming with creativity and full of warm rich sounds.
It's these sounds that really set this album so high on my list. Neon Beach combines new wave, europop, afro-carribean sounds and with it Though Beings create their own unique musical landscape that is all their own. Thought Beings just showed us that synthwave can still be creative. It's bold, it's sophisticated, and it is very much alive.
Notible tracks include "Satellite", "Mystery School", and "Digital Hideaway."
Dennis G
---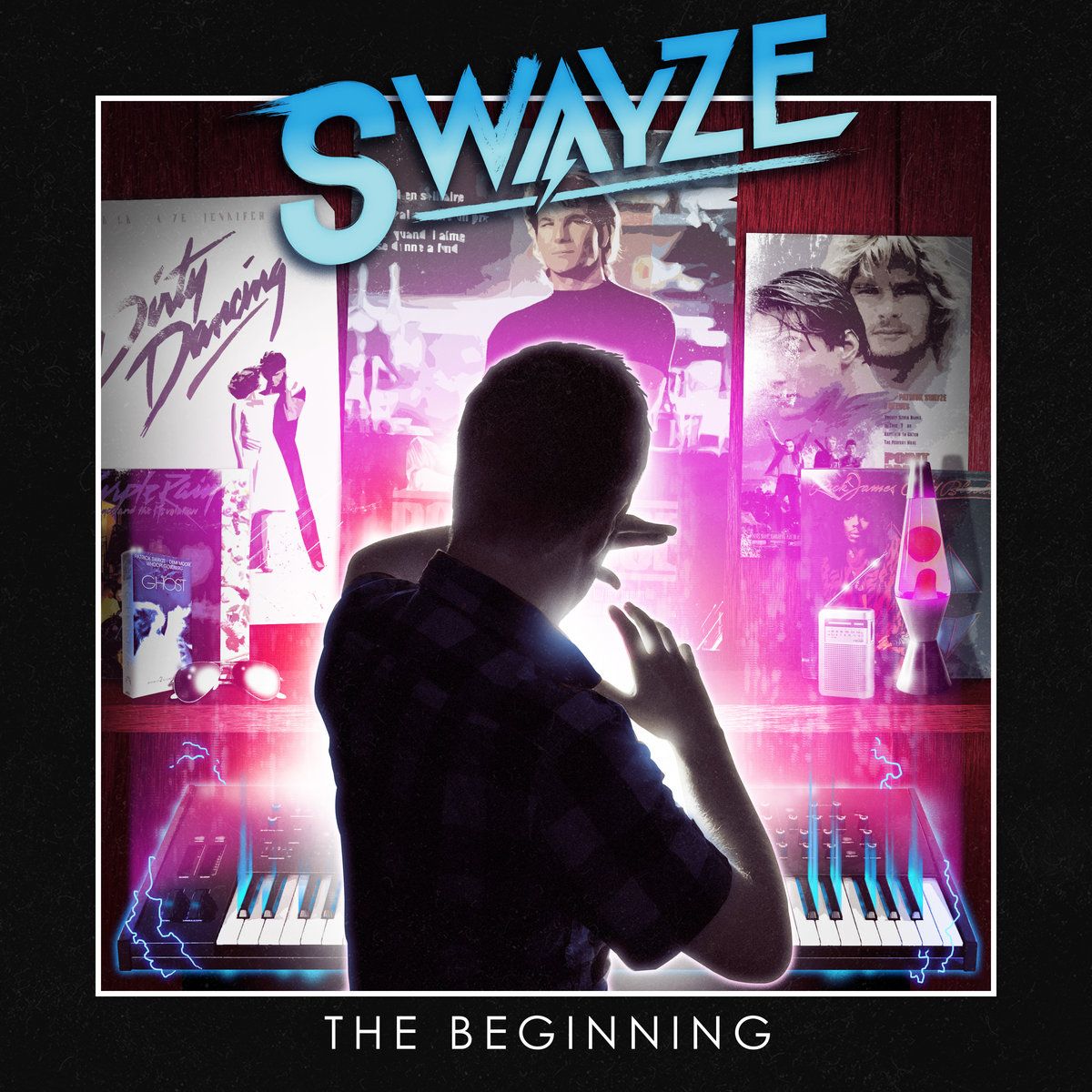 "The Beginning" by Swayze
For me, 2019 was a seminal year. I experienced incredible synthwave concerts, both at home and abroad. I also met so many incredible artists and fans from all over the world. My "synthlife" exploded. One thing I'll forever be grateful for was discovering Swayze. This cool clown (I consider myself a clown, perhaps that is why I gravitate to this genius) from New Orleans creates music that, at any given time, sounds like '70s funk and '80s glam rock made love on a beach in California and delivered a baby in Motown. In 2020, Swayze released his full length album "The Beginning". It included some of the incredible singles from the year before (bangers like "Overdrive" and "Your Love Is Like a Lone Wolf"), but this year he dropped one of my favourite songs "Sidewalk" and added it to the album. I thought that track was incredible, blending funky and retro synth sounds. I had no idea that the album would drop another bomb on me. I'm speaking of the titular track "The Beginning". It is a perfect window into the talent this jester of synth possesses. It's funky. It's synthy. It has guitars, cool bass lines, and Swayze's vocals really blow me away. At 5:17 into the song...the hairs on my body stand on end. Do I have a man crush on this talented musician? Yes. Yes I do.  
Neon Fawkes
---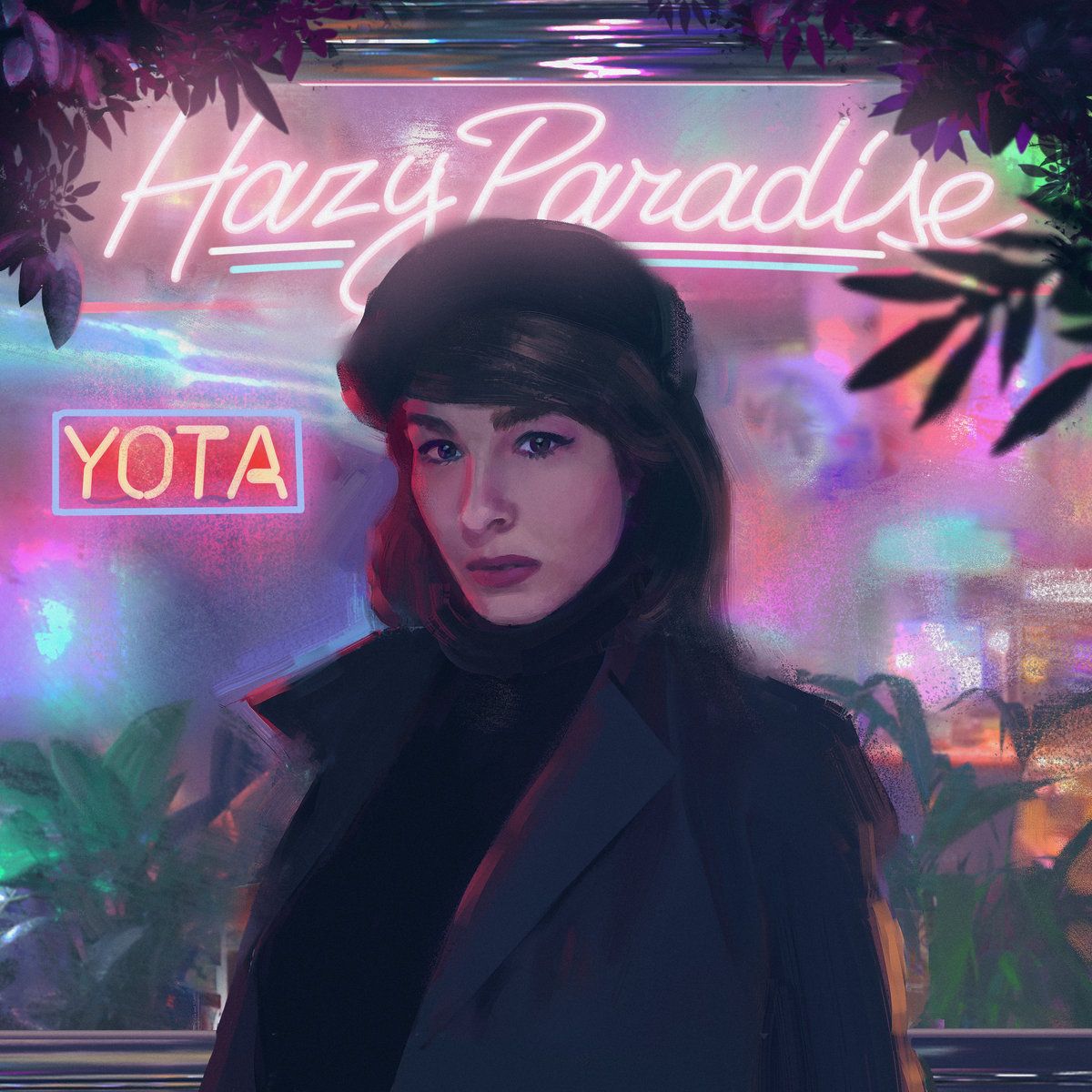 "Hazy Paradise" by Yota
I am absolutely 100% head over heels in love with Hazy Paradise. It's one of those albums where every song sounds better than the previous one. Every song feels polished to perfection with Yota's stunning vocals laying across each track like a string of pearls.
While Yota's pitch perfect performance is plenty enough to prop up this album, it's all the supporting elements that really hit it home for me. The album is alive with a wonderful mix of funky bass, handclaps, shakers, and warm rhythm guitar. Whether it's crooning out a slow burn like "That Song" or moving a thousand miles an hour like "The Runner," Hazy Paradise is just all around amazing to listen to.
Dennis G
---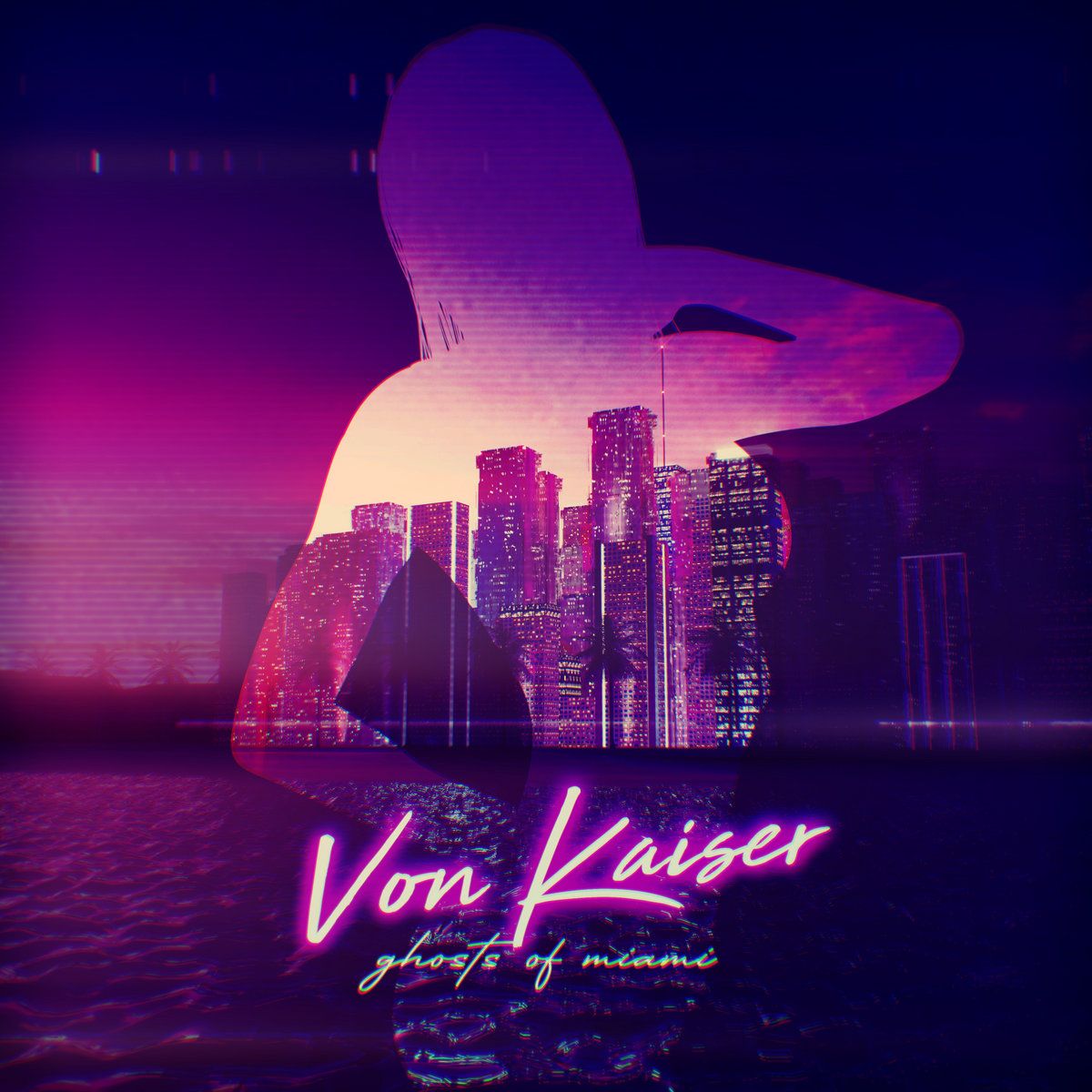 "Ghosts of Miami" by Von Kaiser
Von Kaiser's second full length album is nothing short of perfection. For people who love vocal retrowave and yearn for layered pads, incredible harmonies, and scintillating synths, the band is a gift from the heavens. My most listened to song of 2020 was "Wavelengths", the penultimate track from this album.  Von Kaiser is comprised of three talented musicians. When they flex their artistic chops, whether it be on keyboards, guitar, or vocals, absolute ecstasy explodes into your ear canals. Notable songs on the album include "Amber", "J O I", "Sliding Doors", "Misery City Skyline", and "Parkway Tropics". Much like Droid Bishop's album mentioned above, this release is thick with depth, feels, and sounds that take you on a dreamy adventure filled with happiness, sadness, and everything in-between.  
Neon Fawkes
---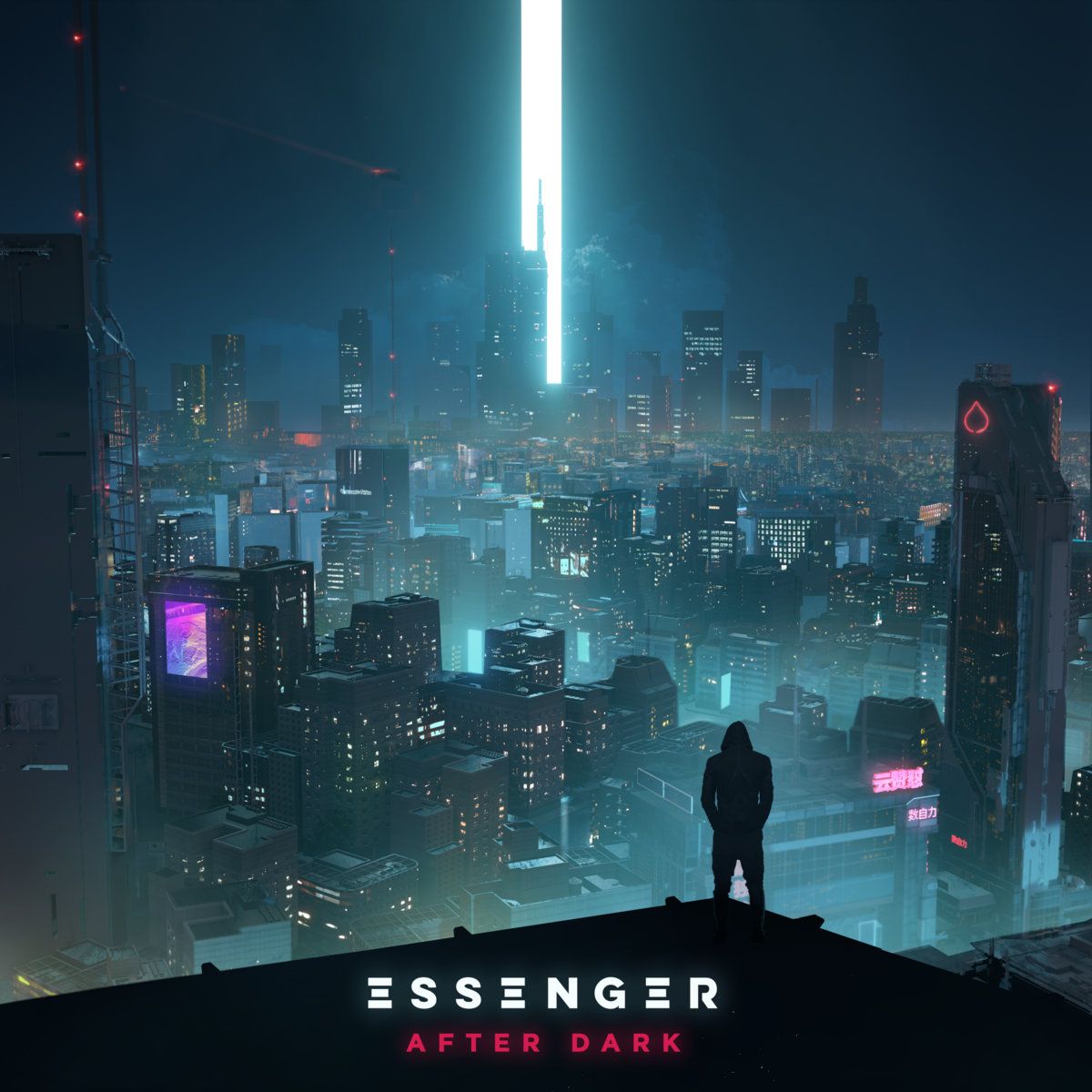 "After Dark" by Essenger
When After Dark dropped it was an addiction to me. It's a perfectly polished album with driving beats and an edgy sound, and some of the best vocoder work I have ever listened to. After Dark is a strong emotionally charged, dark, gritty, cyberpunk influenced album that reaches straight for the gut.
The composition of After Dark is really what makes it stand out for me. It's just full of so many creative and sophisticated sounds. Some of the more interesting sounds include screams, mechanical screeches, crunchy synths and broken beats. Put all of this together with Essenger's signature vocoder work and you have an album that's hard to beat.
After Dark combines everything I love about the genre in one complete package. It's a masterpiece from start to finish, but if I had to pick a few standouts, I would go with "Exopolitan", "Half-life", "Downfall" featuring Lexi Norton and "Offworld" featuring Pylot.
Dennis G
---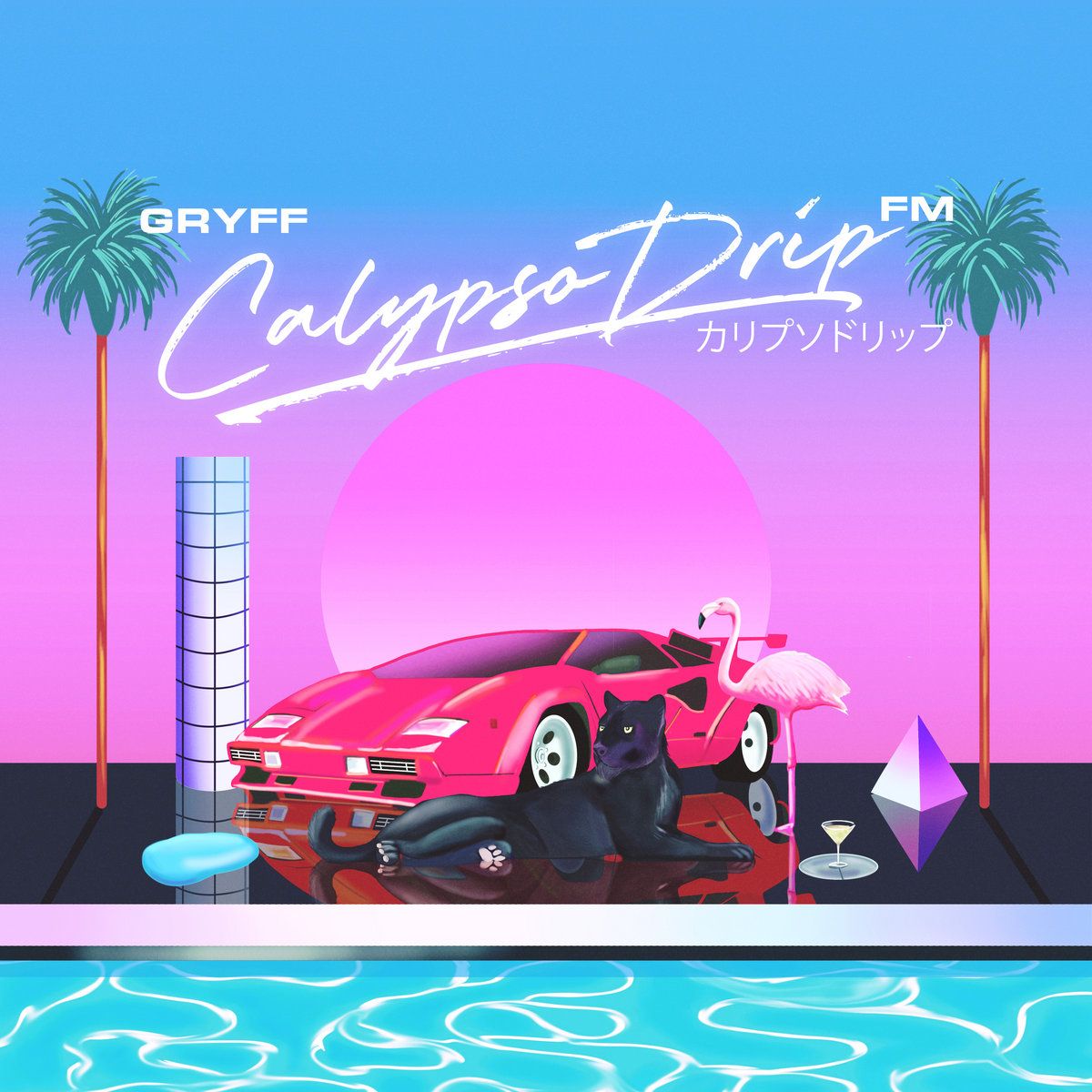 "Calypso Drip FM" by Gryff
Hailing from the farthest reaches of the synthworld (Australia), Gryff creates what I can only describe as "perfect retrowave". The synths, reverbs, composition, and vocals in his music convey the most accurate sense of what "retrowave" is. Comprising of singles from prior years, as well as fresh creations from 2020, the album drops you right onto the boulevards of South Beach. Miami Vice and Vice City team up to slap your face over and over again, as you revel in the tropical feels and nostalgic vibes. Couple this with Gryff's collaborations (Primo is here) and you have a complete work of art geared towards all retro lovers. Songs like "Dreams", "New Religion", "Jessie", "Hotline", "Landslide", and "Reverse" are some of the best tracks on the album. My favourite part of the album? Track #1. Nightride's own Kaarin Zoe Lee introduces the album as a radio DJ straight out of GTA Vice City.
Neon Fawkes
---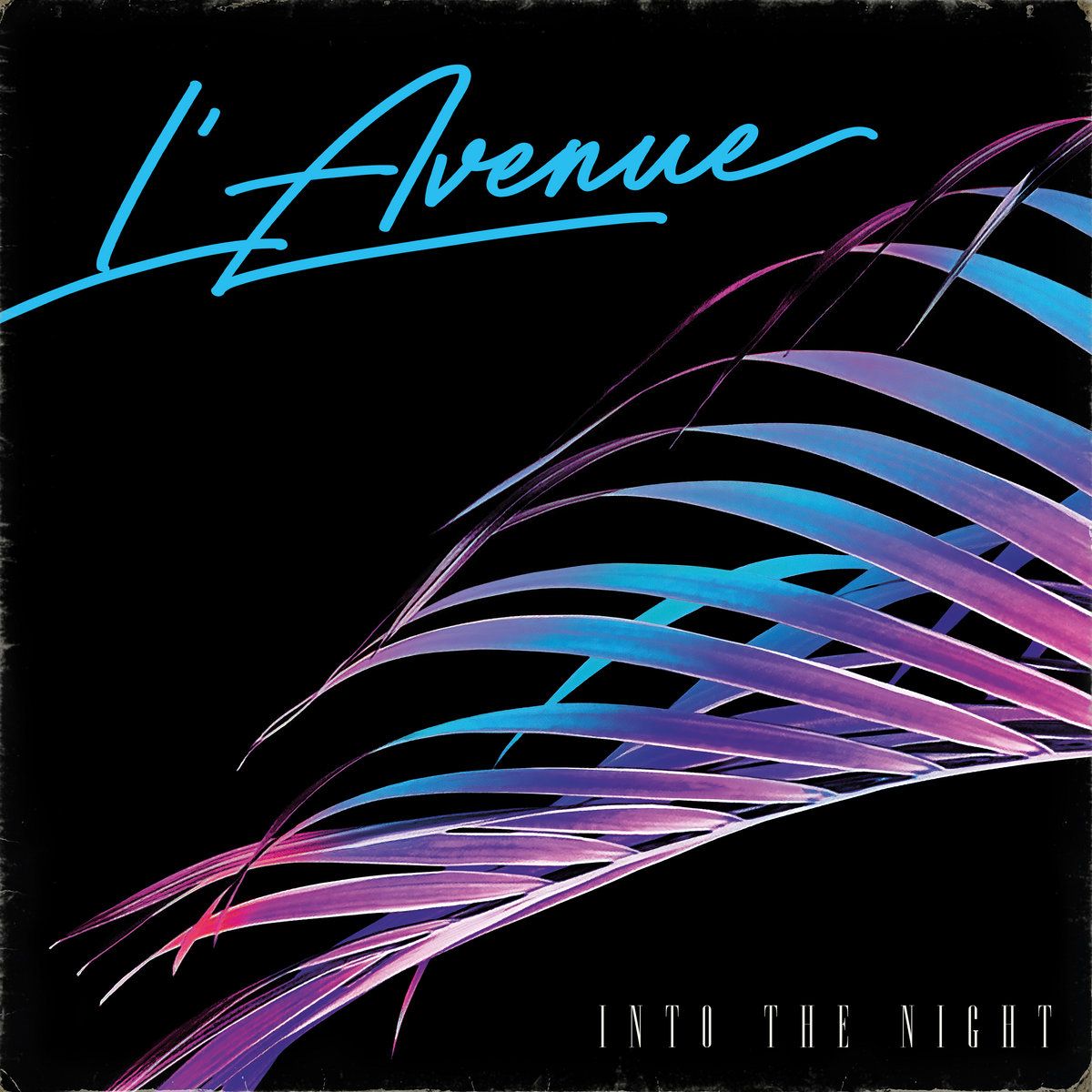 "Into The Night" by L'Avenue
Following up on his smash EP from 2019 "Cherry Crush", L'Avenue decided to dust off his prior unreleased songs and finalize them, unleashing the album "Into the Night" upon us unsuspecting synth fans. Having only registered in the collective consciousness of the synthwave community in mid 2019, he has proven that he knows exactly what we crave. Like some skilled synthwave dealer, he doles out measured doses of synthwave crack that we can't get enough of. Smooth, soft sounds blended with perfect pads and phrasing, we can't help but picture ourselves rocking in a hammock on a beach somewhere. This album has all the synth presets and patches one could ever need to feel that retro relaxation trip. Tracks like "Osaka Drift", "Prom", "Malibu Haze", "Lonely Highway", and the titular song "Into The Night" all seem to represent what it is we synth fans long for.
Neon Fawkes
---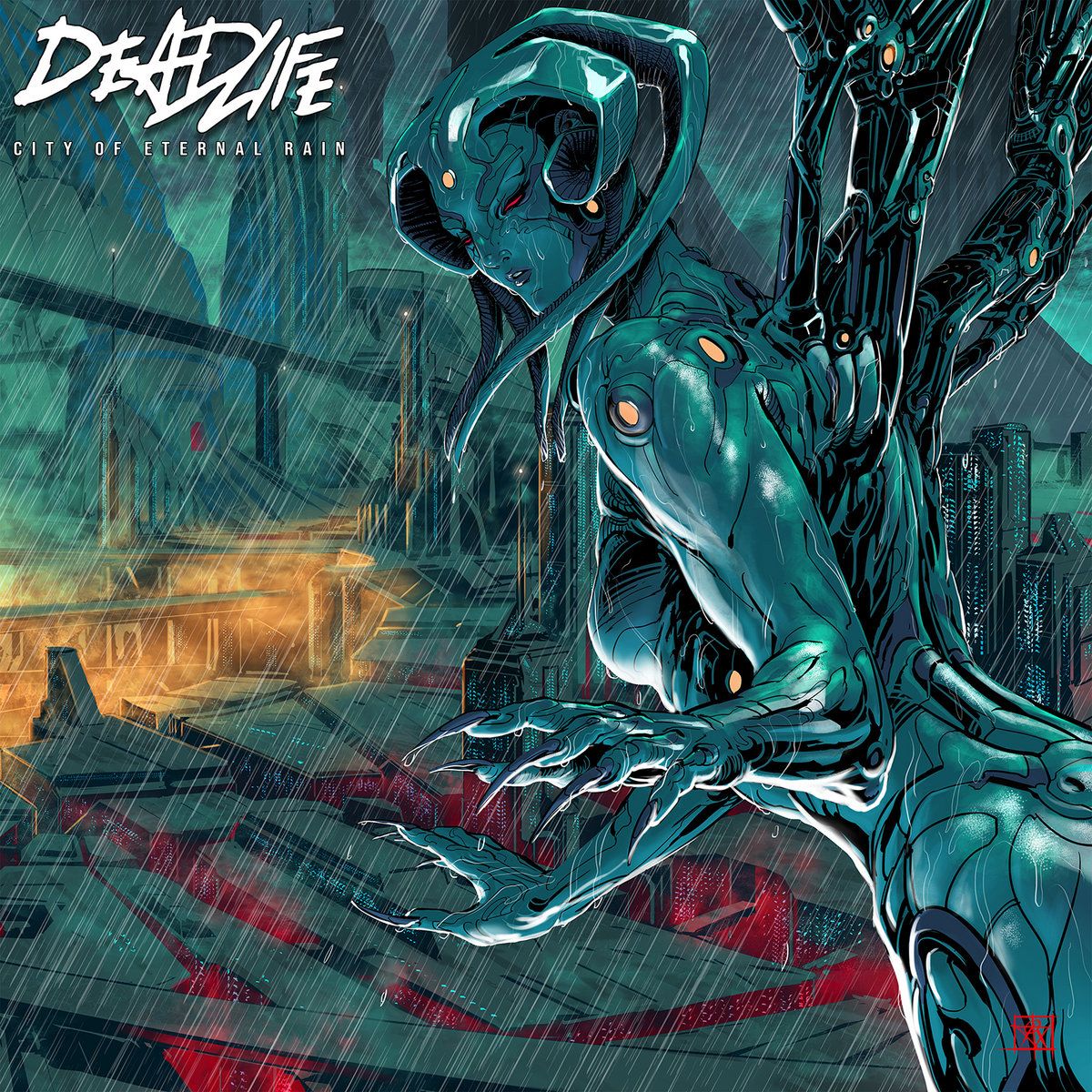 "City Of Eternal Rain" by DEADLIFE
NewRetroWave artist DEADLIFE dropped two albums this year. The first, in my opinion, is a masterpiece. Lush and powerful sounds wash over you like a cyberpunk orchestra doling out soul shaking auditory orgasms. I think every music lover in the world deserves to experience this album from beginning to end. DEADLIFE's skills with pads, thick layers, crescendos, euphoric progressions, reverse samples, deep reverbs...ah...I could go on. Take a listen to tracks like "Generation Damage", "Downpour", "Rebuild Through Compassion", and, in particular, "Collapse Is Imminent" and "Strands Unravel". That latter song, in my very humble opinion, is DEADLIFE's magnum opus. I think the entire music world should stand up and give him a standing ovation for "Strands Unravel". It makes my loins quiver.
Neon Fawkes
---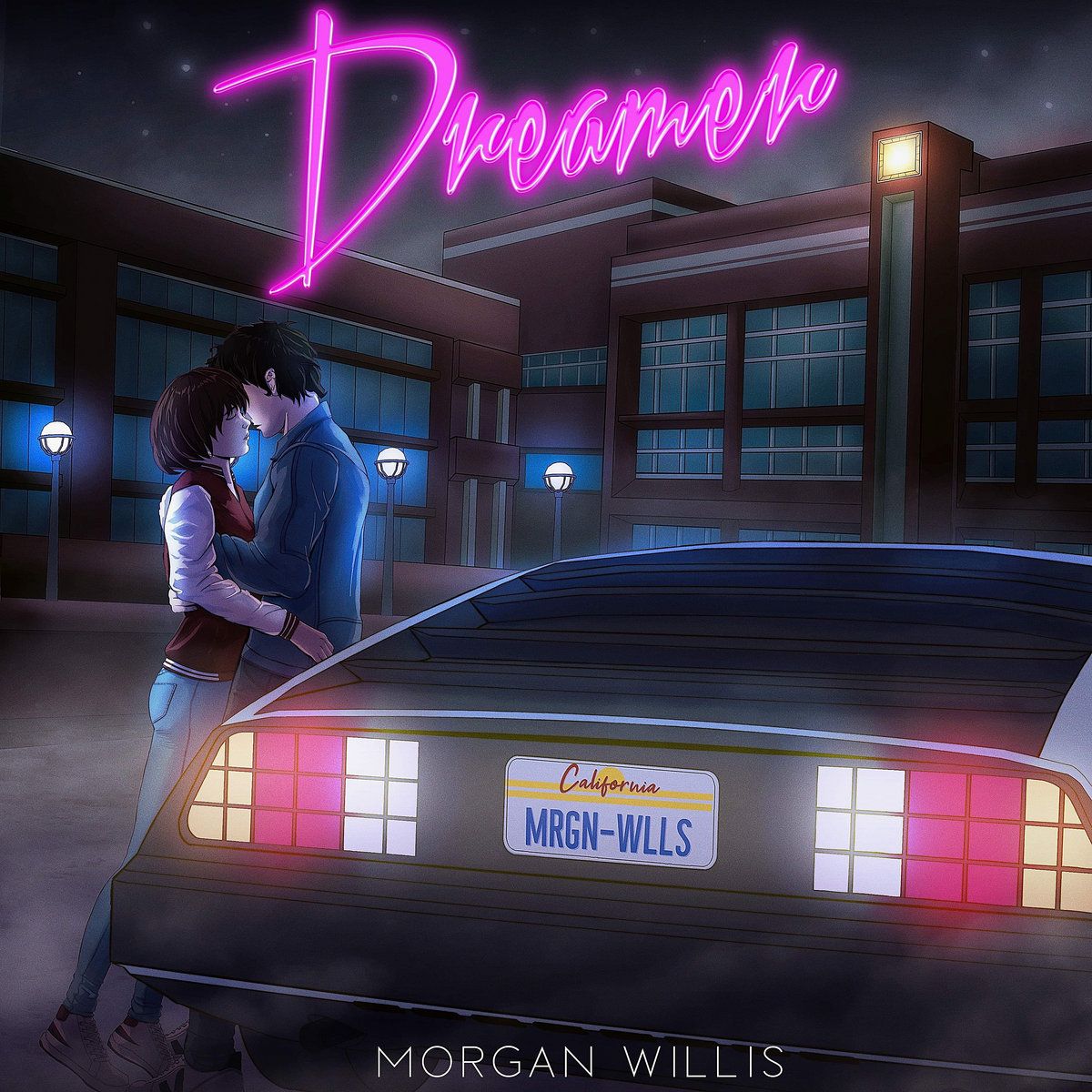 "Dreamer" by Morgan Willis
Released on the first week of January, 2020, this album, to me, is emotionally intense. All of us in the synthwave community share a love of nostalgia, aesthetics, and a fantasy of neon lights, dystopian cities, palm trees, fast cars, and excess. Mr. Willis is an expert in composing music that can be energetic, melancholic, or funky. If you've ever seen the Black Mirror episode "San Junipero", then this album is for you. There are deep bass grooves in "C.O.M.A.", epic long trips in "Forever", and hands that pull at your heart strings with "Rabbit Hole Chasing You". Morgan perfectly encapsulates synthwave's dichotomy of blurring the lines between '80s pop and early '90s trance. I ordered this on vinyl faster than you can say "Dreamer". I had no idea what 2020 had in store for me back then, but I can say one thing...this album made such an impact, it is only fitting that 2020, for good or bad, became something for the history books.
Neon Fawkes
---
We would be remiss if we didn't list all the other incredible releases that rocked our lives for the better this year. Here's an alphabetically sorted list of album releases to wet your appetite:
2DCAT - Weeks Where Decades Happen
Ace Buchannon - Eye of the Storm
Ace Marino - Digital Memories::Analog Emotions
Alpha Chrome Yayo - 19th Hole
Android Automatic - Canyons
AWITW - Timeless
Baldocaster - Mirage
Beckett - Electric Pillow Talk
Bloodpanic - Holy
Born In '82 - Power Moves
Brandon - Retrochrome II
Cassetter - Entropy
Cat Temper - Feralyzed
Cosmo Cocktail - Time Navigators
Caspro - Making Waves
CHI-EN LEE - Departure
Computronic - Lost and Found
Damokles - Hyperwave
Dana Jean Phoenix & Powernerd - Megawave
Daniel Deluxe  - Exile
Dark Smoke Signal - The Antipope Resurrection
DeltaCity - Tokyo Recall
Dimi Kaye - Mechanical Psyche
Don - Distanced
Dream Shore - Miami
Eden Future - Star Blur
Elay Arson - Dusk Incarnate
Elevate The Sky - Ascend
Francci - Moments
Full Eclipse - Survival II
Gab Manette - Making Waves
Glitch Black - Mechanical Perfection
HeartBeatHero - Retro Heart Island
Hideotronic - Together Forever Alone
Immortal Girlfriend - RIDE
Jordan F - Memory Collision
Jessie Frye - Kiss Me In The Rain
The Last Concorde - The Last Concorde
Let Em Riot - Years Later
Levinsky - Nocturnes
Lost Outrider - Blush
Lukhash - Transient Offworld
M.K. Khan - Weekends On Earth
Magic Sword - Endless
Mark Cooper - Test Drive
Marvel83' - Metropolis
Master Boot Record - Floppy Disk Overdrive
Maxthor - Fiction
Meteor - Chaos Theory
Michael Weber - Downtime:, Vol. 1
MicroMatscenes - Back 2 School
The Midnight - Monsters
Midnight Danger - Chapter 2: Endless Nightmare
Millennium Falck - Neo Helsinki FM
Moonrunner83 - You & Me At The Edge Of The World
Neon Arcadia - This Future
Nevermann - GentleMann
NINA - Synthian (Deluxe Edition)
Occams Laser - New Blood II
Oceanside85 - Neon Dreams
Octal Drive - Reflections
Orax - Film
Peacecraft - The Year Was Still 2120
Peter Zimmermann - Through the Night (Part 1)
Platforms - The Future That Never Happened
Popcorn Kid - Paradise
PRIZM - All Night
Quixotic - Forgotten Gems Vol 1 & 2
Roxi Drive - Electric Heart
Scandroid - The Darkness and The Light
Skimode - Soon Comes Night
Strike Eagle - Inverted
Sung - Monster
Sunglasses Kid - Sophomore
Taurus 1984 - Dream Warriors
Team Sweatwave - Agents of S.W.E.A.T
Thomahawk - II
Turbo Knight - Don't Panic!
Vector Seven - Electric Blood
Vic-20 - Home Computer Age
Violation Drive - NotHumanAnymore
Viperdrive - 1980
Waveshaper - The Disk Hunter
Wolfclub - Runaways
XENNON - Dark of a Distant World
XYLE - XYLE
YORU 夜 - Revisit
Your Sister Is a Werewolf - Captain Video

---

We'd list our favourite singles from the year, but that would be a very, very, very, long list. Artists such as WICE, Zenith Volt, Advection Stride, Power Rob, Gunship, John Cao, Honey Beard, Palm Lakes, and many more showered us with goodness.