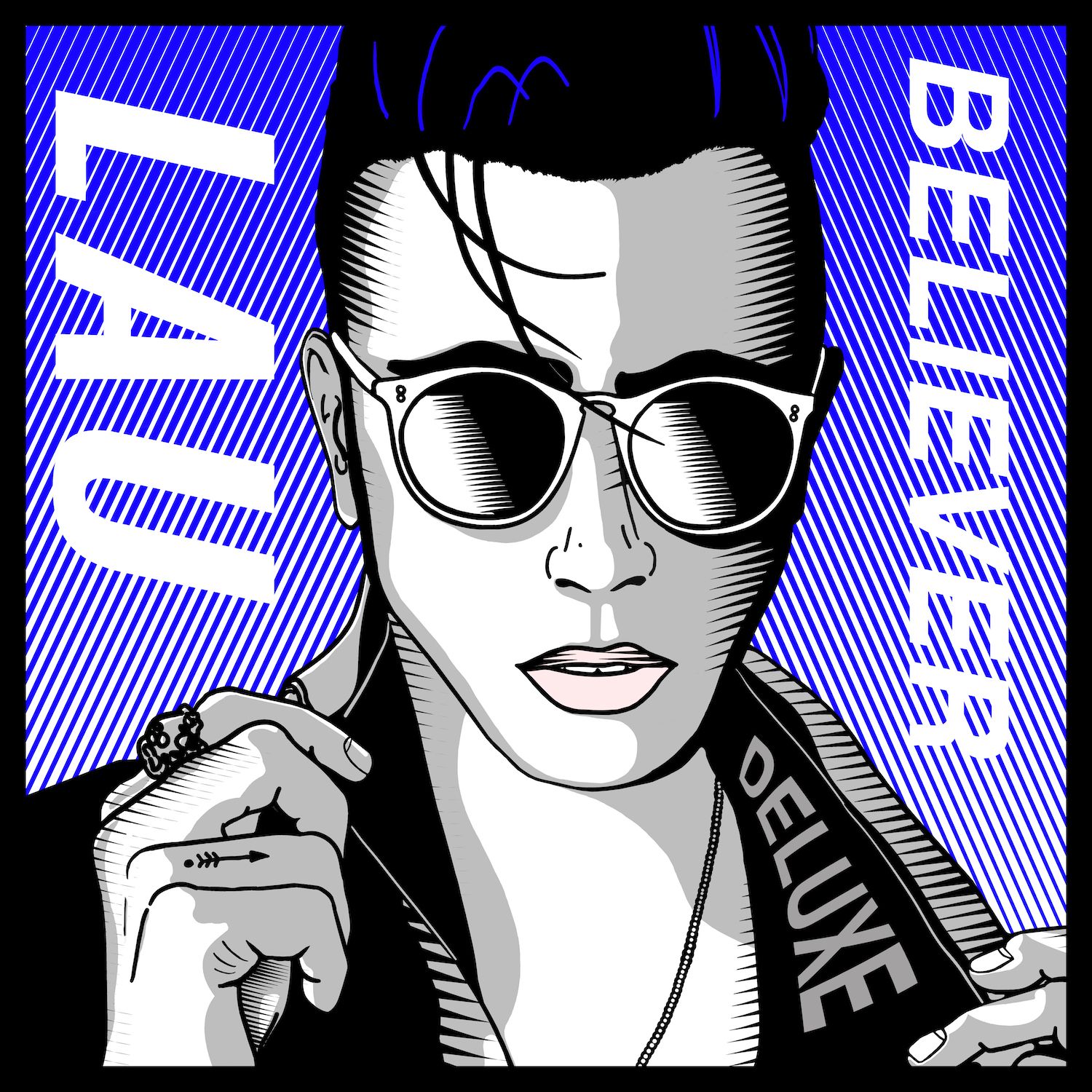 A little about the artist LAU:
LAU (AKA Lau Fares) has some serious chops when it comes to synthwave. She has over a decade of experience writing and collaborating on hit music for artists such as NINA, touring (with glowing drum sticks), singing, and running Aztec Records alongside some great individuals. I'm one of the lucky ones who has met LAU in person, both when she toured with NINA in North America in 2019, and again in London at an Ollie Wride concert. I would have seen more of her, but 2020 hit, and well...I suppose this allowed her to get cracking on her debut album!
Let's dive into LAU's "Believer":
Releasing Feb 12th, 2021, "Believer" is a 10 track album (18 if you get the deluxe version which features a cover of "Now I'm In It" by HAIM, incredible remixes by artists such as Droid Bishop, Maethelvin, Popcorn Kid, Sunglasses Kid, and more). It features vocal synthwave to tickle anybody's neon soaked fancies. There's contributions from producers such as Ends 84, Brian Skeel, Astrotones, and Maxx Parker throughout.
The tracks:
"Stunning" - The first single released in 2019 from the album, there are some strong similarities to The Weeknd's "Blinding Lights", though this song is by far a more synthpop creation.  LAU's voice sounds a bit like Laura Branigan in places, with the up-tempo beat and lush synths washing over you like warm pacific surf on a hot summer day.  
"We Had Magic" - Right out of the gate, the second single released last year is like the perfect vocal retrowave track. Reverbs, thick pads, and LAU's vocal talent. The singing and lyrics sound like they are right out of the '80s, with the instruments touching on early '90s eurodance or trance.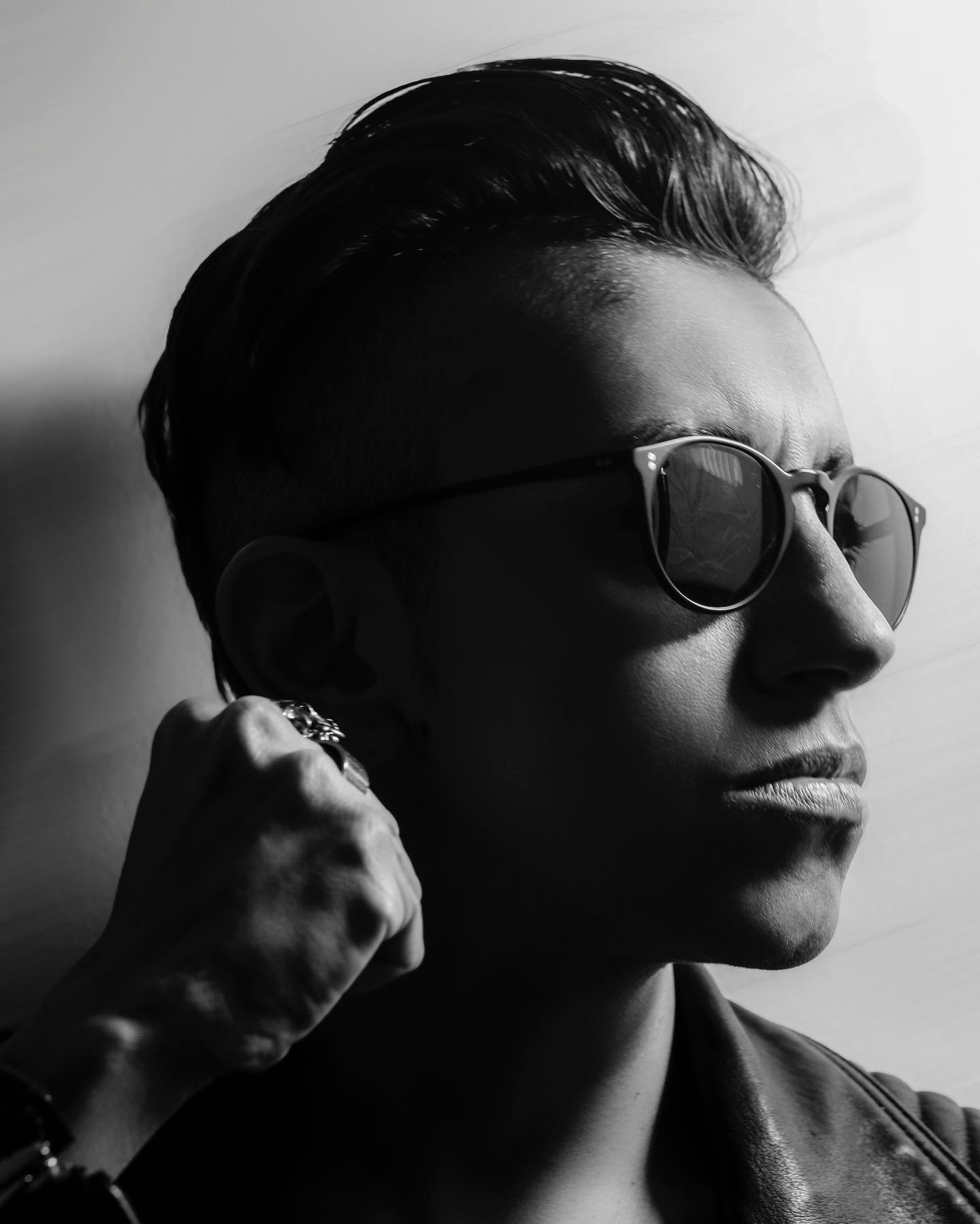 "True" - If you like your synthwave to sound a bit like Whitney Houston or Annie Lennox, this track is for you. It's the 4th single released ahead of the album, and it's one of my favourite songs on the entire release. With great harmonies and chorus, with some pure retrowave synths and an incredible '80s drum beat. LAU just dropped this video filmed in Barcelona for the song!
"Believer" - The titular song from the album (Kaarin Zoe Lee fans, take a drink), there are some tropical sounds in here before it gets thick with lush and fun synths, some background vocoding, and LAU's soft voice perfectly timed to the bars and notes in the track.  
"The Cards" - The fifth and last single released ahead of the album in 2021, The Cards starts soft, dropping into a catchy beat and lyrics, followed by the first drop into the chorus. The underlying instrumental song is already stellar, with layered synths and a driving beat. It's just made even better with the vocals.  
"Recognise" - The third single released in 2020, this number is another one of my favourites from the album. It's high energy, starts strong, and has subtle arps and synths that coalesce into a symphony of synth and harmonies. LAU's vocals are at their best here, showing some great range while still keeping that soft, welcome feel.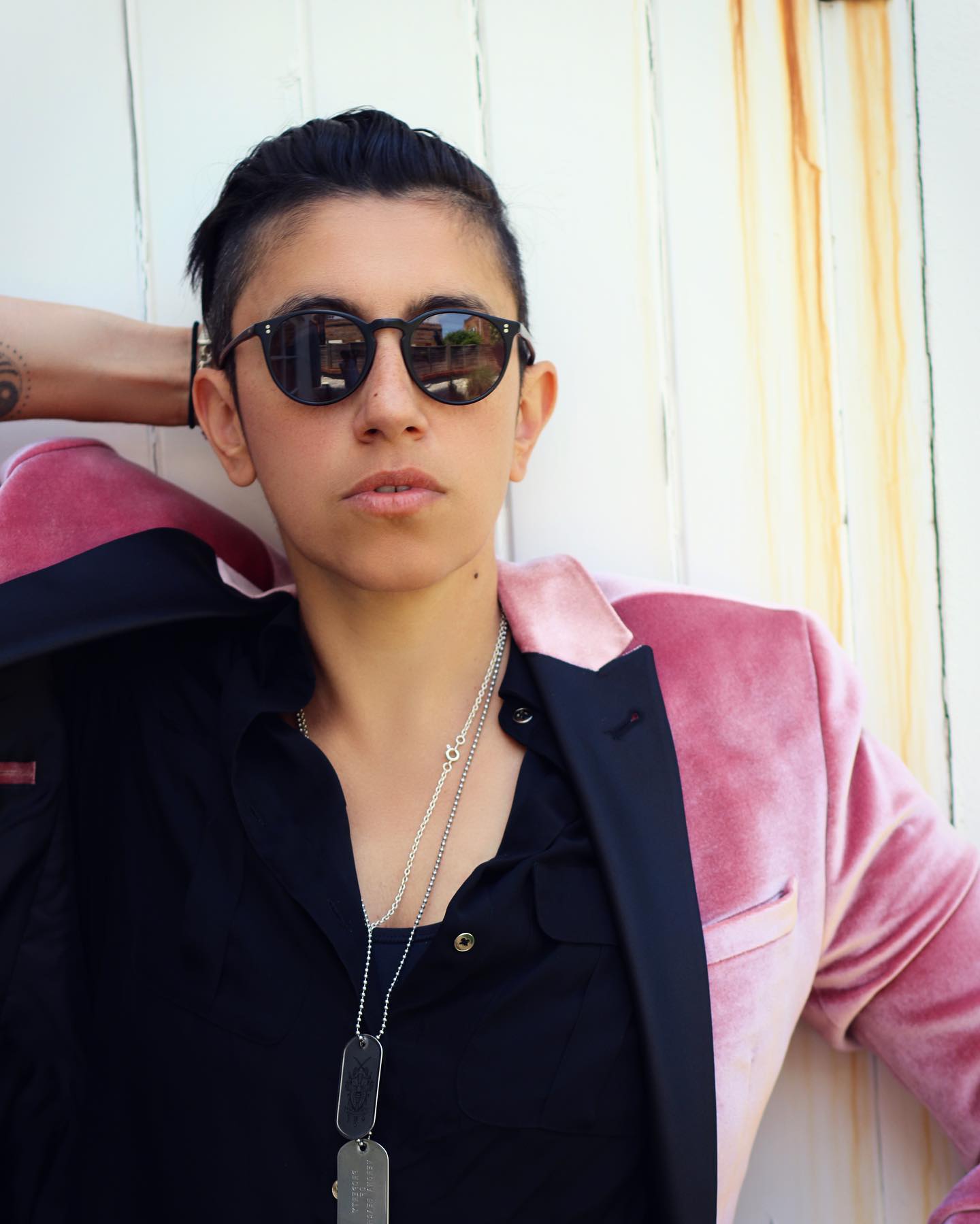 "Always On My Mind" - Once again hinting at some Annie Lennox, LAU's voice sings softly over a smooth and slightly pop track with really catching bridges. Want some bongo drums to really feel groovy? They appear at 2:18 and really drop this song into the late '80s.
"Emotional" - Glittering synths with a thick kick and snares, the song grooves along with reverbs and layers, smooth breaks to the next bridge, and LAU's soft and smooth vocals making you feel as "content" as can be. This song would not be out of place in Black Mirror's "San Junipero".
"Unable" - I love how the words drop with the kicks in this. Throw in some driving snares and synths that seem to float on their own outside of the other layers, and you have an easy listening masterpiece, with smooth guitars kicking in at the midpoint. Fans of The Midnight will enjoy the pads in this. It's the kind of track that would be a hit played live on stage. Here's hoping this comes to pass.
"What It Takes" - The last track on the album (unless you get the deluxe edition), this song is slow and soft, reminding me somewhat of Wham or Queen in it's ballad-like verse. It's a gentle song with echoes and chorus that tugs at the heartstrings yet still remains upbeat and smooth as synthpop should.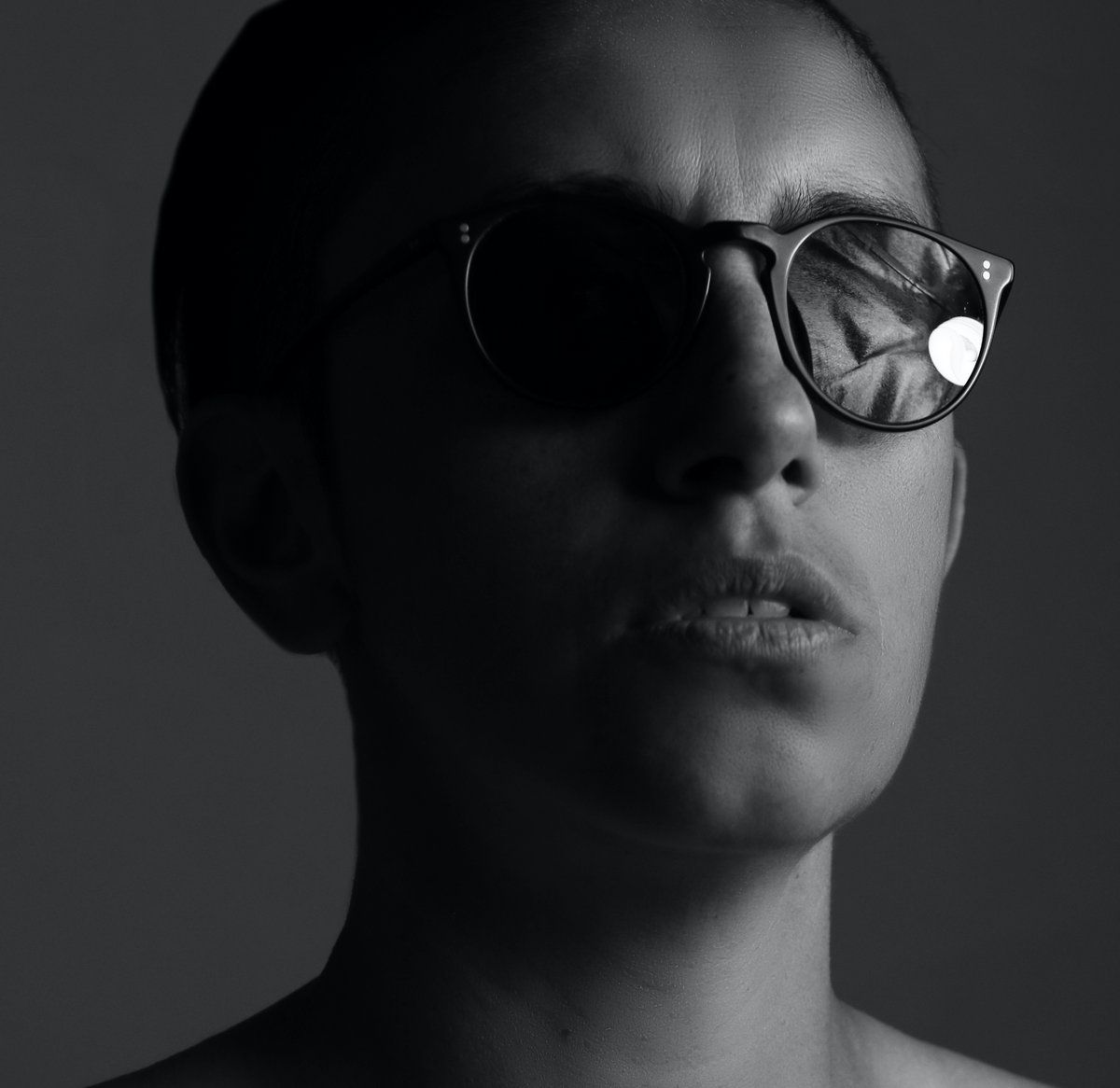 A quick overview of the extra tracks on the deluxe version of the album (I mean...why would anyone not get the deluxe version when these names appear on it?):
"Now I'm In It [HAIM Cover} (Friday Night Firefight Rework)" - Friday Night Firefight are another artist featured on the Aztec label, and here they've partnered up with LAU to create a fun and driving cover of HAIM's popular track. Finger snaps, arps, and fun chorus vocals make this a fun and essential song on the album.
"True (Luke Million Remix)" - Take the original song, add a lounge atmosphere, and throw in some disco/funk effects, and you've got something that you could swear was created by our next featured artist below. Luke Million's take on this '80s track sticks it into the adult contemporary radio zone. Something I'd be listening to while driving home from work back in the day.
"Stunning (Droid Bishop Remix)" - You can hear sweet arps, guitars, and composition that sounds late '70s and early '80s here. Right, well. There's nothing more to be said...it's Droid Bishop. I'm guessing LAU's ability to get this lord of synthwave on the album stems from her experience touring with his brother Sam Sparro. Talk about chiq clique.
"Recognise (Sunglasses Kid 1990 Pump It Up Mix)" - You know if you add Sunglasses Kid into the mix, things are going to go a little late '80s or early '90s R&B/Funk. The Kid shows off his masterful talent here, giving us a version of the song fit for some MTV showcase.
"The Cards (Highway Superstar Boogie Remix)" - Wow...the remixers really know how to send us back to the era of disco or early '80s pop/dance. Mr. Superstar gives LAU some Blondie treatment here. It's one of my favourite remixes on this deluxe album.  
"True (Austin Apologue Remix)" - Breaking from the prior remixes, Austin Apologue creates what I would call a trance remix here. The build and drops with the iced filter effects really make me think of songs that used to feature on the TMF jaarmixes back in the day.
"We Had Magic (Maethelvin Remix)" - Throw in a french producer from the Valerie Collective, and you have a track that sounds like it's from the Drive soundtrack. Distinct Maethelvin synths are added to a slightly stripped down version of LAU's song. At around 2:20 it gets fun, a bit cyperpunk if you ask me.
"Stunning (Popcorn Kid Nocturnal Mix)" - One of the newer artists to join the Aztec family, Popcorn Kid hails from India, and is a classically trained musician. He shows this off with some gentle piano work and atmospheric treatment of LAU's stems. It's as if Kate Bush did a song for a HALO soundtrack.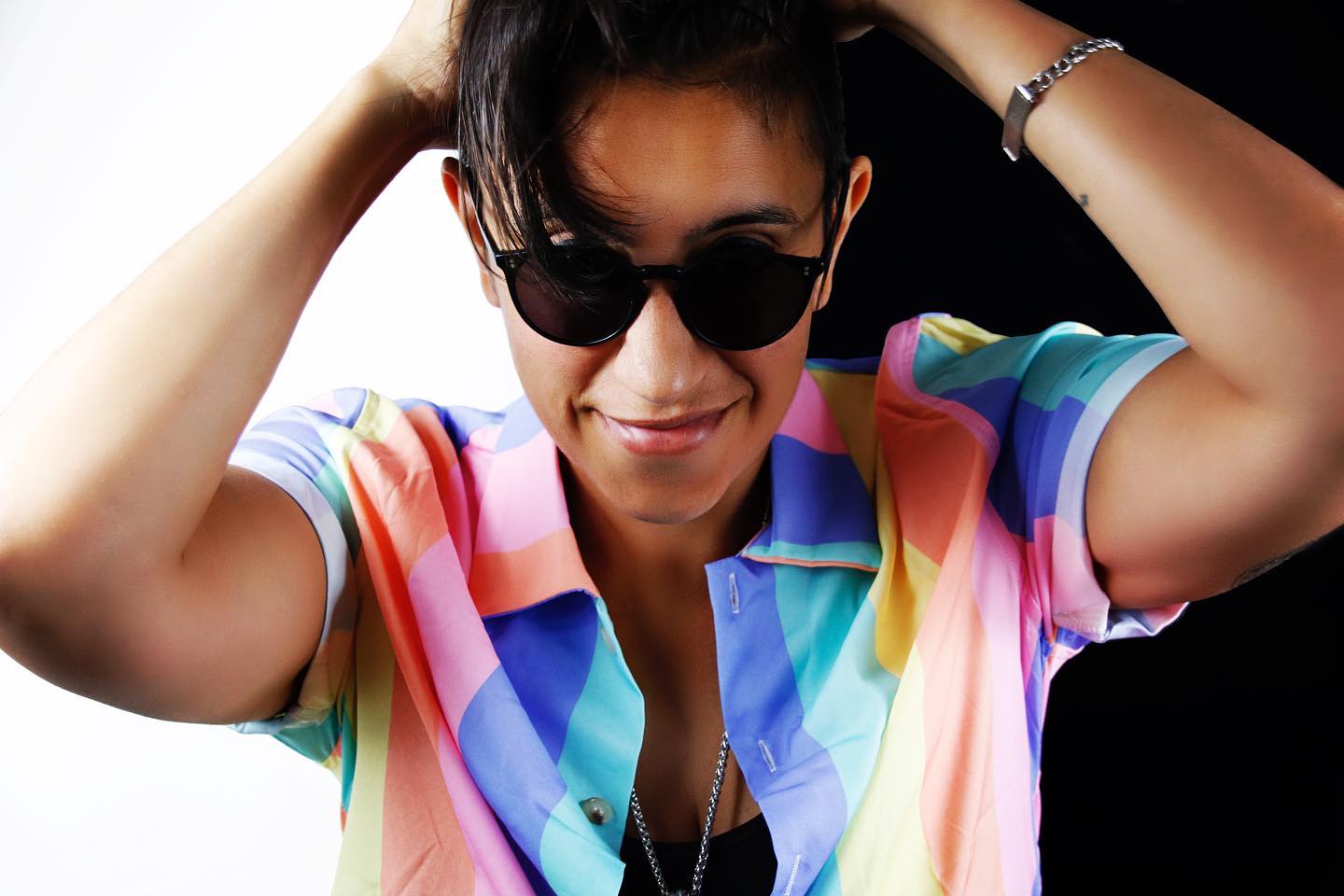 In summary:
"Believer" is an album chock full of vocal synthpop/retrowave tracks to satisfy everybody. LAU has taken her experience working with other artists and finally devoted that energy to her own music, coming out strong with a debut album (I suppose it's not her first rodeo, so "debut" simply means "solo" in this case) that shows her writing and producing talent (and of course, singing). This release will definitely be floating on the top of sales and charts in the near future.
Follow and support LAU at the links below:
Spotify‌‌
Bandcamp
‌‌Soundcloud‌
‌Twitter
‌‌Instagram‌
‌Youtube
‌Facebook
Follow and support Aztec Records too: